Skip to Content
Keep Your Home Protected With These 4 Upgrade Projects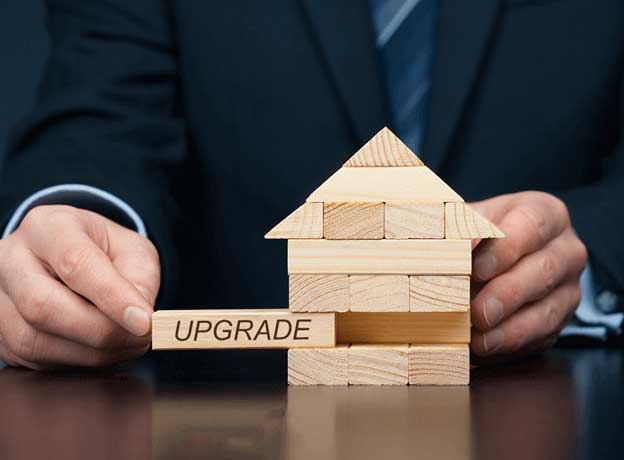 This season, it's important to keep your home protected from the elements. Although winter is generally mild in North and South Carolina, you still need to make sure your valuables and loved ones remain safe from the weather. Keep your entire home in top shape amidst harsh conditions by working on your exterior components, such as siding, windows, gutters, and roofing in Greenville, SC, and the surrounding areas.
Carolina Gutter Helmet and More is your trusted home improvement company in the region. To enhance your home's protection this season, be sure to consult our experts. Here are four services that can help prevent issues on your home:
Replace Your Old Siding – As a huge part of your exterior, your siding can be susceptible to holes and cracks due to everyday wear and tear. If it has sustained serious issues over the past years, you may want to consider installing top-quality replacement siding in Greenville, SC, or the nearby area. At Carolina Gutter Helmet and More, we offer insulated and durable Alside® siding to keep your home weather-resistant while regulating your interior temperature.
Install Energy-Efficient Windows – According to the Department of Energy, over 30% of a home's energy is lost through inefficient windows. This winter, make sure that your interior remains cozy by investing in our topnotch replacement windows. Our windows have insulated frames that prevent cold drafts from entering your home and Low-E glass to help minimize energy loss.
Invest in Gutter Protection – Ice dams are some of the most damaging winter elements. You can prevent them from forming by investing in high-quality gutter covers in Greenville, SC, or the nearby area. We offer the most trusted brand in gutter protection across the country: Gutter Helmet. This can help prevent debris that might trap water on your gutters, lowering the chances of ice damming.
Schedule Roof Repairs – Leaky roofs can cause your foundation to weaken, as excess water can penetrate your home's most important components. To make sure moisture will not enter your home, call our experts to seal holes and leaks on your system. Carolina Gutter Helmet can protect your home from damage by performing inspections and fixing any issues on your roof.
Contact us today to improve your home's overall protection this season. To get started, call us today. You can also complete our form to get a FREE consultation.