Skip to Content
Quality Gutter Protection, Awnings, Windows, Siding, and Roofing in Weaverville NC, and the Local Areas
While you're taking care of your home's roof, make sure you don't forget about your gutters. Carolina Gutter Helmet and Roofing offers superior gutter protection in Weaverville, NC from the experts at Gutter Helmet. If you aren't sure of the current condition of your gutters and your roof, we can inspect both of them and work with you to create a maintenance schedule to help ensure your roof and gutters are always in peak condition and that your home is always well protected.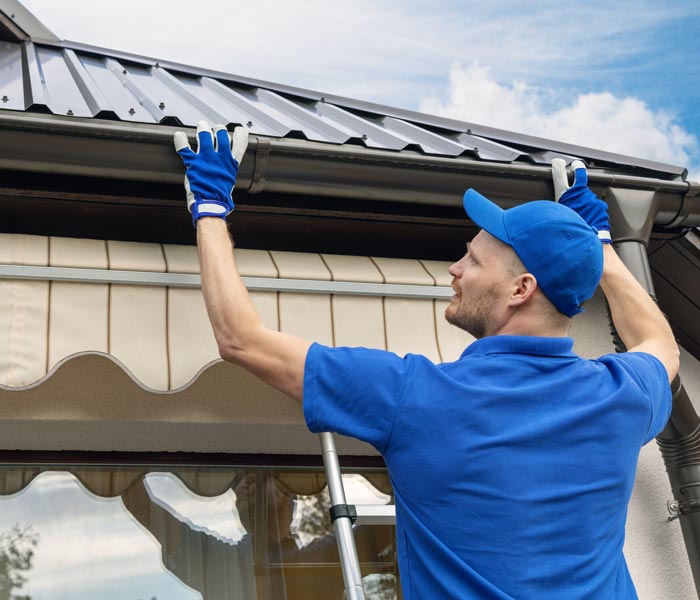 See How the Innovative Gutter Helmet System Stands up to South Carolina Weather
The revolutionary gutter protection system is designed so that you never have to have your gutters cleaned out and so that you never have to worry about debris getting trapped in your gutters and clogging them up. We are proud to be a certified Gutter Helmet dealer and installer. Advantages of choosing the Gutter Helmet system include:
Being able to save more than 75% over other gutter guards in Weaverville NC, and the local areas
Having the knowledge that your gutters, roof and home are all being protected by the most popular and the most trusted name in gutter protection
Having a warranty on the gutter protection system as well as the materials
If you're worried about the cost, Carolina Gutter Helmet and Roofing offers fair and affordable pricing. We don't believe finances should be a barrier when it comes to protecting and improving your home.
Schedule Your Consultation Today
If you're already pleased with your gutters, we offer several other residential services. Energy-efficient windows can increase the overall value of your property while reducing your energy bills, and SunSetter retractable awnings give you a great outdoor space that keeps your home 20 degrees cooler. Give us a call today for more information about siding, windows, awnings, gutters, and roofing in Weaverville NC, and the surrounding area, or you can submit an online Contact Us form.
Never Clean Your Gutters Again®