Skip to Content
Increase Your Home's Protection With These Winter Projects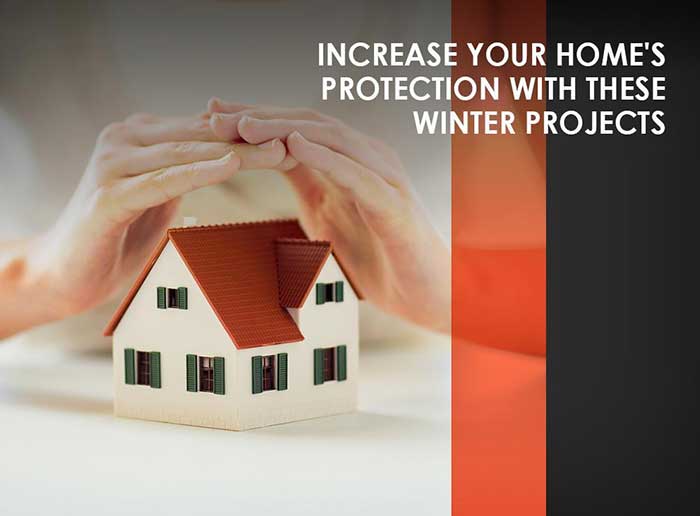 With the cold months upon us, you're likely spending a lot of time indoors. While you might prefer to save your improvement projects until the warmer days arrive, this is actually a good time to invest in upgrades that will improve your home's protection. There could be underlying issues you need to address immediately. By spotting them early, you can keep them from turning into costly problems.
Carolina Gutter Helmet and More, your trusted siding contractor, offers some suggestions.
Roof Inspection
Even if winter is milder in Carolina compared to other areas, it can still greatly affect your roof's health. Your roof expands and contracts with extreme temperatures, which causes cracks in the material. When the weather's clear, perform a visual inspection on your roof using a pair of binoculars. Look for damaged shingles, loose flashing, sagging gutters, and other signs of damage. You may also look for water stains and mold growth in your attic. When you detect any of these problems, have an expert assess your roof and make the necessary repairs.
Gutter Protection System Installation
Your gutters are integral to your home's well-being. They drive rainwater and snowmelt away from your premises to safeguard your roof, siding, and foundation. For them to function smoothly, however, it's important to keep them clean at all times.
This is where installing quality gutter covers like Gutter Helmet® can help. They are designed to block leaves, twigs, and other debris to maintain unimpeded water flow. This helps keep your gutters clog-free for a long time. In turn, you spare yourself the demanding maintenance they require.
Siding Upgrade
Just like your roof, your siding serves as your first line of defense against the harsh elements. It offers protection against water infiltration to preserve your home's structural integrity. It also adds visual interest to your exterior, thus boosting its curb appeal. When it's past its prime, be sure to replace it with a more durable and low-maintenance option. At Carolina Gutter Helmet and More, we recommend Alside® vinyl siding for lasting results.
Whether you're in need of new roofing or a gutter protection system, we've got you covered. Since 1998, homeowners have relied on us for top-notch home improvement solutions. Call us at 864-303-5955 or 972.427.4418 to learn more about our products and services. We serve homeowners throughout Columbia, Greenville, and Spartanburg, SC.