Skip to Content
Boost Lighting and Ventilation: 4 Window Styles to Consider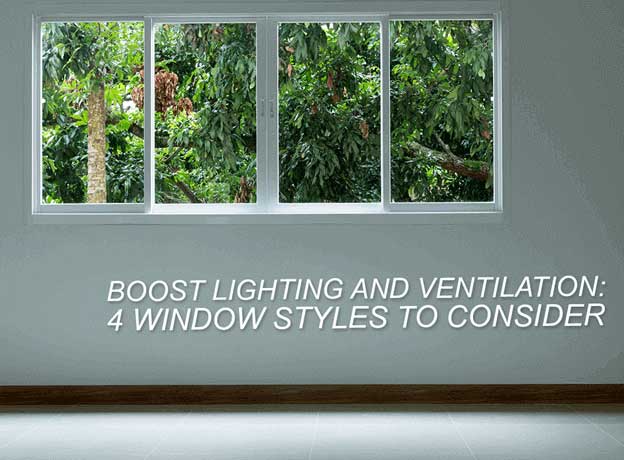 Windows, in general, are ideal sources of sunlight, views, and ventilation. With so many window styles available on the market today, however, it can be challenging to pick the right one for your home. Each style offers unique features and functions that others do not or cannot. Picture windows, for instance, can provide an excellent viewing experience – a feature that casement windows might not be able to duplicate. In the same way, the ventilation features of casement windows can't be found in a picture style.
Carolina Gutter Helmet and More is one of the premier providers of topnotch windows and awnings in Columbia, SC, and the surrounding areas. If your goal is to boost both natural lighting and ventilation in your home, you can do so by considering these four window styles:
Double-Hung – This style works similarly as a single-hung, but the two differ in the way their window sections move. In a single-hung, only the lower sash can be raised and lowered. Double-hung windows offer more lighting and ventilation because both their sashes are operable. You can also tilt their sashes for easy cleaning.
Casement – Instead of sliding open like a double-hung, this window style swings out fully to the side, allowing an abundant amount of light and air inside. Casement windows in Columbia, SC, and the local area, also provide magnificent views because they don't usually have muntins to obstruct your viewing experience.
Slider – If you have limited floor space, this window style is perfect for you. Slider windows have two sections, with one gliding horizontally over the top of the other to open. They don't take up much space because they rely on a roller system to slide to the side. Since they don't have muntins and are operable, they will allow you to enjoy natural light and a nice breeze whenever you want to.
Bay and Bow – These styles are also ideal for your next window replacement in Columbia, SC, or the nearby area. They have large glass areas that allow for more light and views. In addition, they are operable so you can rely on them for improved ventilation. Bay and bow windows are also great for increasing your home's curb appeal, as they often feature beautiful arches and interesting details.
At Carolina Gutter Helmet and More, we offer these window styles and more. To learn more about how we can help with your upgrade, call us today. You can also complete our form to get a FREE estimate.