Skip to Content
Gutter Cleaning & Guard Installation in Greenville, SC
Gutter Guard & Gutter Cover Installation
Gutters are designed to clear rainwater from your home, preventing flooding and other water-related damage. However, unprotected open gutters frequently get blocked or clogged with leaves and other types of debris, putting your property and family in harm's way. That's where quality gutter cleaning and guard installation come into play.
At Carolina Gutter Helmet, we've provided the best full-service assistance on gutter helmets, awnings, and roofing for over 40 years. We proudly install "The First, The Best, The #1 Gutter Protection System in the World", meaning we have exactly what it takes to complete your project with professionalism and ease. Boasting highly trained and certified contractors in Greenville, SC, who go above and beyond to ensure your roofing project is completed properly.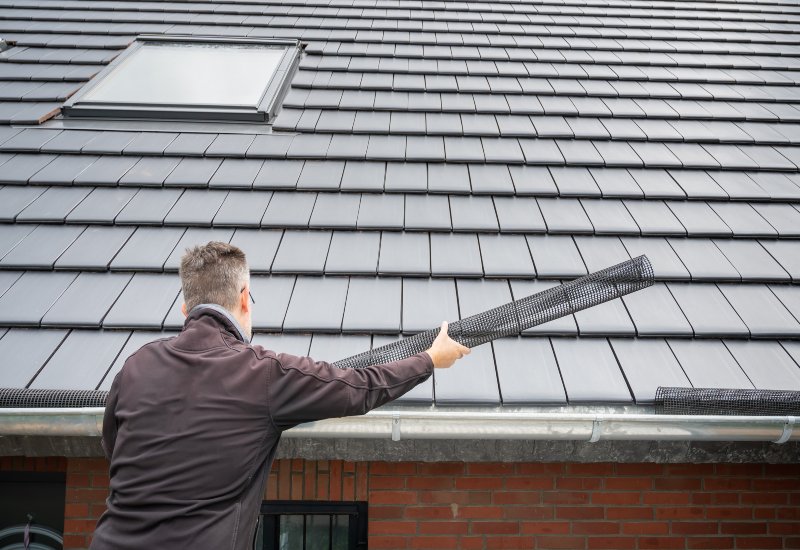 Perforated Aluminum Gutter Covers
The gutter industry has seen all kinds of products come and go, but as seasoned experts in our trade, we can safely say that perforated aluminum gutter covers are the most effective type of all. With low maintenance but high efficiency and durability, these gutters effectively withstand strong storms and pesky debris like twigs, acorns, pine needles, and much more. While they're not always the cheapest on the market, the average lifespan of perforated aluminum gutters lasts about 20-30 years, making the investment well worth it.
Pricing Estimates for Gutter Guard & Cover Installation
No two jobs are exactly the same, so it's not possible to pin down a single universal price point when determining the cost of gutter cleaning and guard installation. By reaching out to our knowledgeable team today, we can help determine the cost of your unique project with a free estimate. Whether it be by in-person inspection or via satellite, we'll effectively narrow down your price range to a fair and competitive cost.
Key Benefits of Our Gutter Guards
As the industry's top local gutter company, it's only natural that we use the highest quality tools and materials to match our next-level skills and customer service. We feature manufacturer warranties and workmanship guarantees to provide you with the highest level of security, both physically and financially. When you select Carolina Gutter Helmet as your gutter helmet provider of choice, you'll be getting professional services conducted by a dedicated team of experts. There's a reason why we are the favorite pro gutter cleaning and repair company around, and we'd like to help you with our state-of-the-art workmanship next!
Gutter Cover Maintenance
Along with exceptional gutter guard installation, we also offer effective gutter cover maintenance to keep your gutters working at their highest capacity. Our maintenance services can also help save you money by identifying dangerous and costly problems early on or preventing them altogether. We utilize the best gutter cleaning guards on the market to fortify your gutter guards and keep them running just as smoothly as day one.
Different Types of Gutter Guards & Gutter Covers
 There are various different types of gutter guards and gutter covers, which include:
Mesh gutter guards
Micro-mesh gutter guards
Reverse-curve gutter guards
Screen gutter guards
Foam gutter guards
Brush gutter guards
When shopping for new gutter guards and covers at Carolina Gutter Helmet, you can guarantee you'll get a wide selection of top-of-the-line products in all sorts of styles and colors to match your tastes.
Call Us Now for Your Free Quote
Carolina Gutter Helmet has cemented its place among the Carolinas' top gutter helmet and roofing companies, ensuring you'll never clean your gutters again! Since 1981, we have helped thousands of clients successfully maintain safe and good-looking homes with our superior services. Whether you're located in Greenville, Asheville, or Columbia, SC, you can rely on us to provide you with outstanding gutter guard installation services and repair that will last for years to come. To learn more, contact us today.
Never Clean Your Gutters Again®