Skip to Content
Gutter Protection Systems in Greenville, SC
Offering the Best Gutter Guards in Upstate South Carolina
Carolina Gutter Helmet is proud offer the best gutter guards in Greenville, SC and the surrounding areas. Our team of experienced installers provide residential customers with long-lasting solutions for water drainage, shade, and protection from the elements. It's important to protect every aspect of your home, including your rain gutters. We use only high-quality materials for our roofing services, focusing on keeping your gutters clear so you never have to clean them again. We also offer awnings and screens to keep the sun's harmful ultraviolet rays out of your eyes and off your furnishings. Our gutter protection systems keep water flow unobstructed and extend the life of your gutters. Carolina Gutter Helmet's gutter guards are durable and effective at keeping leaves and other debris out of your gutters. You won't have to worry about birds or nests getting in your gutters anymore. Our team will thoroughly clean out your gutters before installing our system to protect your investment in your home and prevent water and other debris from causing damage. Learn more about our gutter protection systems and get in touch with us today for a quote.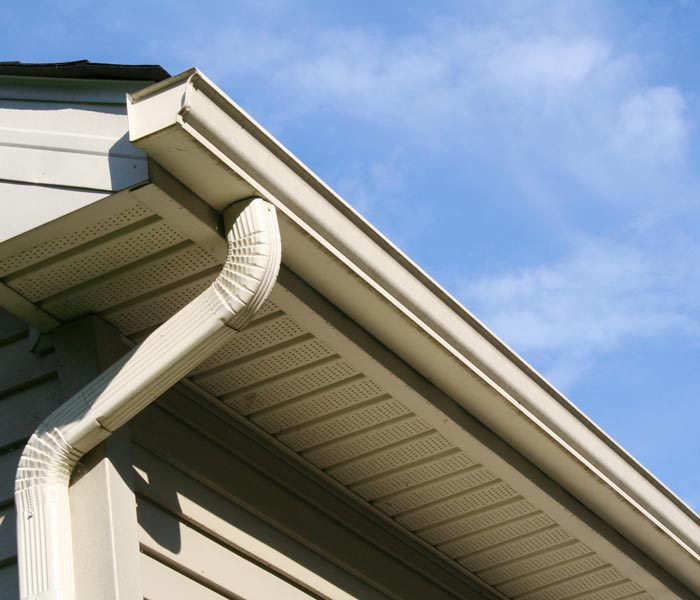 Why You Need Gutter Guards
Our gutter protection systems allow you to keep your home's rain gutters free of leaves and debris. That means you never have to clean your gutters again! Our experienced roofing, awnings, and gutter company sells and installs gutter guards for your home in Greenville or Columbia, SC or Asheville, NC.  We install innovative gutter guards that block debris from entering your gutter system, keeping them clear so water flows away from your house. Cleaning your own gutters involves many risks, such as falling from a ladder, getting scraped or cut, and potentially damaging your system. Avoid all those risks and save time and hassle with our gutter protection system installation on your existing gutter system. Our gutter guards will eliminate clogs that back up your gutters by slowing water drainage. Check out the following advantages of our gutter protection systems:
Can handle virtually any downpour.
Aesthetically pleasing and blends with your current roofline and gutters.
Prevents overflowing gutters that can cause water damage to your foundation and landscaping.
Eliminates the risk of physical injuries from cleaning your gutters.
Comes with a lifetime warranty.
How to Choose the Correct Gutter Guards
Gutter guards have many names, including gutter screens and gutter covers. No matter what you call them, their purpose is to prevent twigs, leaves, and other debris from getting into your gutters and blocking water from flowing. Check out the answers to these frequently asked questions we receive about gutter guards:
Do gutter guards filter everything? Almost everything. Gutter guards keep most debris out of your gutter. Depending on your gutter system, very small debris may be able to get through.
Can gutter guards clog with leaves? Sometimes leaves can get through screen-type gutter covers. Our team will help you choose the ideal gutter guard system for your home.
Will gutter guards damage my roof's shingles? Our professional installers know how to install your gutters guards without damaging your roof. Some gutter guards require roof shingles to be pried up.
Will gutter guards work in heavy rain? Gutter guards prevent clogging by allowing water to seamlessly flow into your system. With the right gutter covers, debris will not block rainwater and cause it to overflow, which then spills onto your house.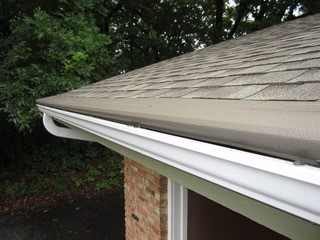 The Benefits of Gutter Guards
Gutter guards are designed to keep your home in peak condition. Carolina Gutter Helmet is proud to improve your home. Gutter protection allows you to enjoy many benefits, including the following:
Keep Your Current Gutters – Our team can add gutter guards over your existing gutter system after we clean out any debris currently in it. If necessary, we can also remove your old gutters and install a new system. We start with a thorough inspection and consultation.
Block Debris Without Hindering Water Flow – Our system uses a nose-forward design with the topper's rounded edge extending past your gutter's edge. This design allows water to flow freely into your gutters while blocking leaves, sticks, and other debris.
Never Deal with Clogged Gutters Again – If your gutters clog water cannot drain from your roof away from your home. This can result in fascia boards rotting as well as damage to your home's foundation and landscaping. Our gutter guards will ensure rainwater always drains properly, protecting your home and property from water damage.
Keep Your Family Safe – Cleaning your gutters is dangerous. Each year many adults are injured by falling from a ladder or attempting to clean out gutters. You'll never have to worry about cleaning your gutters again, allowing you to avoid the risk of injury.
Contact us for Gutter Guard Sales & Installation
Carolina Gutter Helmet knows gutter guards inside and out. We install the best gutter guards for optimal gutter protection. Our team excels at installing gutter guards so you can enjoy all their benefits without the need for cleaning your gutters. Put away your ladder for good with our high-quality gutter protection solutions. Our team would be happy to discuss your options with you and help you choose the perfect gutter guard system for your home. We can answer any questions you have and provide you with an estimate and consultation. Our knowledgeable installers can get your home outfitted with gutter guard systems in North or South Carolina. Contact us today to get started.
Never Clean Your Gutters Again®