Skip to Content
Premium Roofing, Gutters, & More in Greer, SC
Your gutters are an invaluable component to your home that safely guide water away. By diverting rainfall from the roof to the surrounding earth away from your home, you avoid issues like mold, mildew, and water damage. The roofing on your house is also crucial to protecting your investment, so make sure you get the highly qualified professionals at Carolina Gutter Helmet to handle inspections, repairs, and installations for both. Our team of knowledgeable technicians knows the hazards in Greer, SC, and we ensure your home stays dry and safe through any downpours the calendar year has to offer. We keep your gutters and roof in peak condition. When we visit your property to thoroughly inspect your gutters and more, we alert you of any concerning damage or wear and advise you on the best possible actions.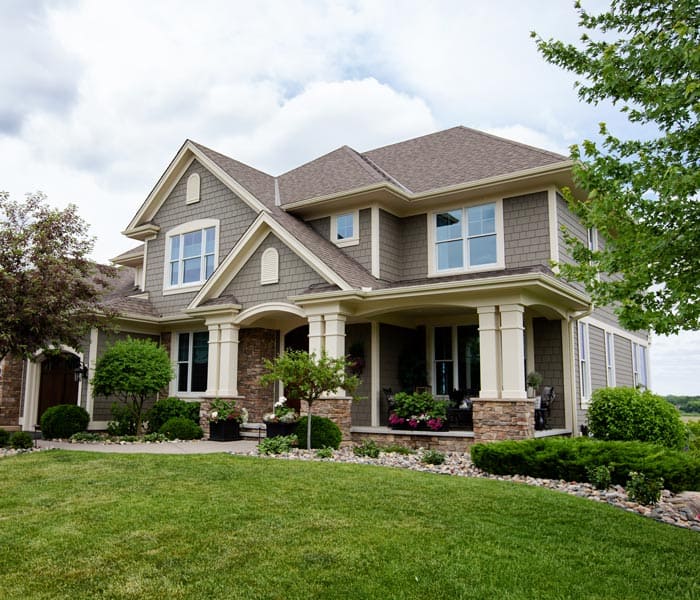 Protect Your Home with Quality Gutter Guards
Carolina Gutter Helmet is a certified dealer and installer of Gutter Helmet®. These outstanding gutter guards keep your gutters clean and free of debris, which means less need for repairs and cleaning out your gutters on the weekends. Our team of installers expertly places these gutter guards to ensure steady drainage of water from your roof and away from your home. Protecting your gutters isn't the only service we offer. We provide high-quality installations and repairs on the top and sides of your home that keeps you comfortable and possibly lower your energy bills. Our additional services for homeowners in Greer, SC include:
Expert roofing services, including repairs, installations, and "on-call" emergency service if a hailstorm tears up your shingles
Installing retractable awnings on the outside of your home, providing quick shade and relief from the afternoon sun
When you deal with Carolina Gutter Helmet over the phone or at your property, you get years of expertise in home improvement and maintenance. We pair that knowledge and skillset with excellent customer service to make sure you're completely satisfied with your experience.
Our Dedication to Exceptional Service
At Carolina Gutter Helmet, our family-owned business cares about your family's comfort and protection, which is why we always conduct every service with sharp attention to detail and expert craftsmanship. We proudly offer Gutter Helmet® sales and installations because we value the quality of their products just as we value earning your 100% satisfaction. Quality doesn't constitute an outrageous cost. When you work with us, we offer coupons and other cost management opportunities, including payment plans on any of our services. Give us a call today to speak with a member of our team about your home improvement needs. We'll listen to your residential issues and concerns and advise you on the products and services we offer that suit them. Carolina Gutter Helmet will help you beat the heat and weather in South Carolina so that you can enjoy your time at home.
Never Clean Your Gutters Again®