Skip to Content
Professional Roofing Services
Residential Roofing Repair & Replacement Services
Carolina Gutter Helmet and Roofing's experienced roofing contractors offer full roofing repair and replacement services throughout Greensville, SC and the surrounding areas. Our skilled and experienced roofers help homeowners choose the perfect roofing options to meet their needs, preferences, and budget. Your roof protects your home, family, and possessions from the Carolina weather. You need to be absolutely certain that your roof is meeting your needs. We repair roofs after storm damage and install new residential roofs with the best roofing materials installed by our expert team. When you need an experienced, professional roofing contractor, look no further than Carolina Gutter Helmet.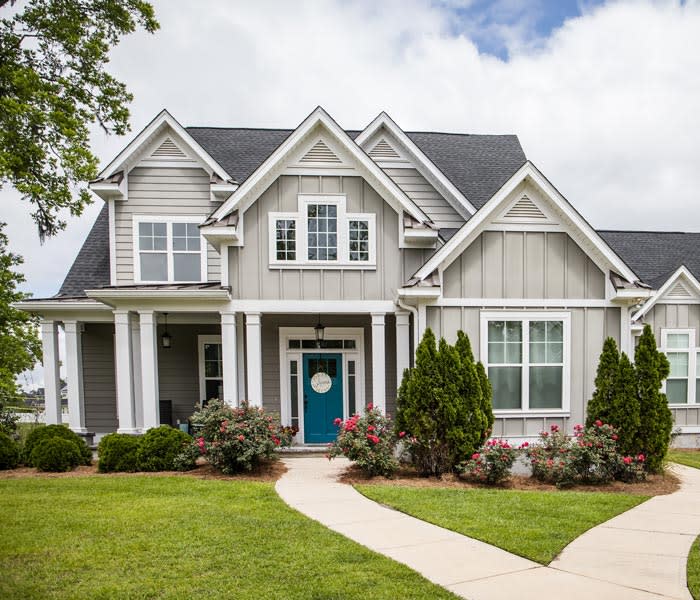 Our Experienced Roofing Contractors
You shouldn't trust just anyone to work on your roof. All our roof repairs and installations are completed by our highly-trained roofing contractors. Our roofing crews have experience in installing and repairing all types of roofs, including asphalt, wood shingle, fiberglass shingle, slate, metal, and other roofing systems. Our roofing company is fully licensed, insured, and certified, so you know you'll be getting the best roofing products and services. Whether you're in Columbia, SC or Asheville, NC, you can rest easy knowing that your entire roofing system will be integrated properly to protect your home from the elements. We offer comprehensive roofing Greenville sc services, addressing your roof, ventilation, gutters, flashing, chimney, and more. We only install the highest-quality roofing materials, which are backed by industry-leading manufacturer warranties in addition to our workmanship guarantee.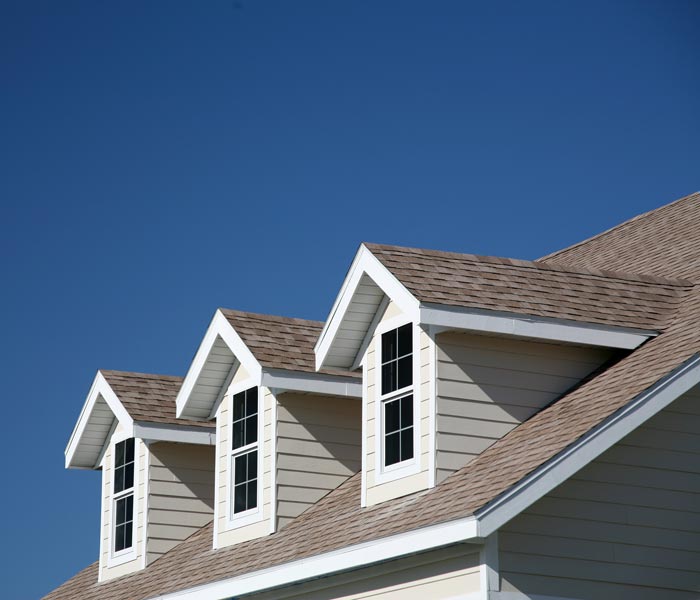 How the Local Weather Impacts Your Roof
Living in North Carolina or South Carolina means enjoying the beautiful weather, but we also have our fair share of rain. That's why it's essential that your home has a high-quality roof to protect you from the elements. When the pleasant weather gives way to the rain or snow, you need to feel confident that your roof will stand up to the storms. In addition, the wind tends to whip through the Triad, and the sun gets awful hot at times. Our team of experienced roofing greenville sc contractors only uses the best materials that are tested to stand up to our local weather conditions. Everyday conditions such as humidity and sun damage can also affect your roof. Exposure to the sun is an important factor that we always take into account. Roofs can develop mildew and other moisture-related issues as well. Our team assesses roof angles, shade, and other factors before we install a new roof or a replacement roof for your home. We know you want your roof to last for many years, and we're confident you'll be satisfied with a roof that exceeds your expectations.
Comprehensive Roofing Services in Asheville, NC
At Carolina Gutter Helmet and Roofing, we've got you covered with comprehensive residential roofing services. We offer a variety of roofing services as well as gutter helmets and awnings to help you enjoy your home and ensure it stands up to the local weather conditions. Learn more about our residential roofing services:
Why Choose Carolina Gutter Helmet and Roofing?
You need a residential roofing contractor you can trust to repair or replace your home's roof. Our roofing company was founded in 1998, and we pride ourselves on offering the best roofing services in Greensville, SC, Asheville, NC, and Columbia, SC. Our roof replacement services are second to none. We use the best brands and manufacturers in the industry, and all of our roofing contractors are highly-trained and experienced. We would be happy to offer you a free roofing estimate, so contact us today to get started.
Never Clean Your Gutters Again®