Skip to Content
Reduce Your Energy Bills with Professional Window Replacement in Hendersonville, NC, and the Nearby Areas
You may not realize how much money escapes out of your home's windows, but Carolina Gutter Helmet and Roofing does. We offer professional window replacement in Hendersonville, NC, and the surrounding areas. EcoView's energy-efficient windows are not only designed to keep warm air in during the winter and cool air in during the summer, but they're also perfect for improving your home's overall curb appeal.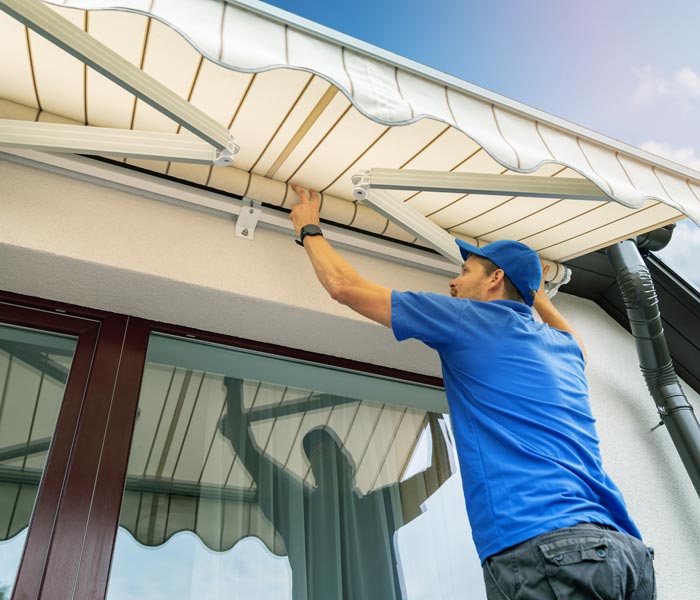 Save on Energy Bills with New Retractable Awning
Besides energy-efficient windows, you can also keep your home and your energy bills cool by installing retractable awnings in Asheville, NC, and the local areas. We offer SunSetter awnings, the leading retractable awning in all of America. In addition to coming in several different varieties, SunSetter awnings can also keep your home 20 degrees cooler.
See Your Home and Your Residential Style in a Whole New Way
We call ourselves Carolina Gutter Helmet and Roofing for a reason; we don't just specialize in gutter covers in Hendersonville, NC, and the nearby areas, our technicians wear several other residential improvement hats. When it comes to energy-efficient windows, benefits include:
Getting any size double-hung window starting at $199
Saving as much as about 40% on your energy bills in just the first month
Taking advantage of one of the most popular home improvement projects
Receiving a Lifetime Transferable Warranty
We offer a variety of windows, such as:
Sliding/Gliding windows
Double hung
Picture windows
To help you narrow down your options and learn more about the different types of windows, we offer free in-home consultations. We want you to know just as much about energy-efficient windows as we do, and we want you to be fully satisfied with your choice.
Never Clean Your Gutters Again®