Skip to Content
Keep Your Gutters Clean With Gutter Covers in Greenville, SC
If never having to clean your gutters sounds good to you, you've come to the right place. Carolina Gutter Helmet is proud to offer Gutter Helmet gutter covers for homeowners in Greenville, SC and the surrounding areas. With Gutter Helmet systems, you won't have to climb up on a ladder to clean out your gutters ever again. Our experienced team installs premium Gutter Helmet gutter covers to keep rainwater from running down to the foundation of your home, where it can cause damage. We also offer Gutter Helmet installation services for homeowners in Columbia, SC and Asheville, NC. Learn more about our gutter covers and get in touch with us today for an estimate.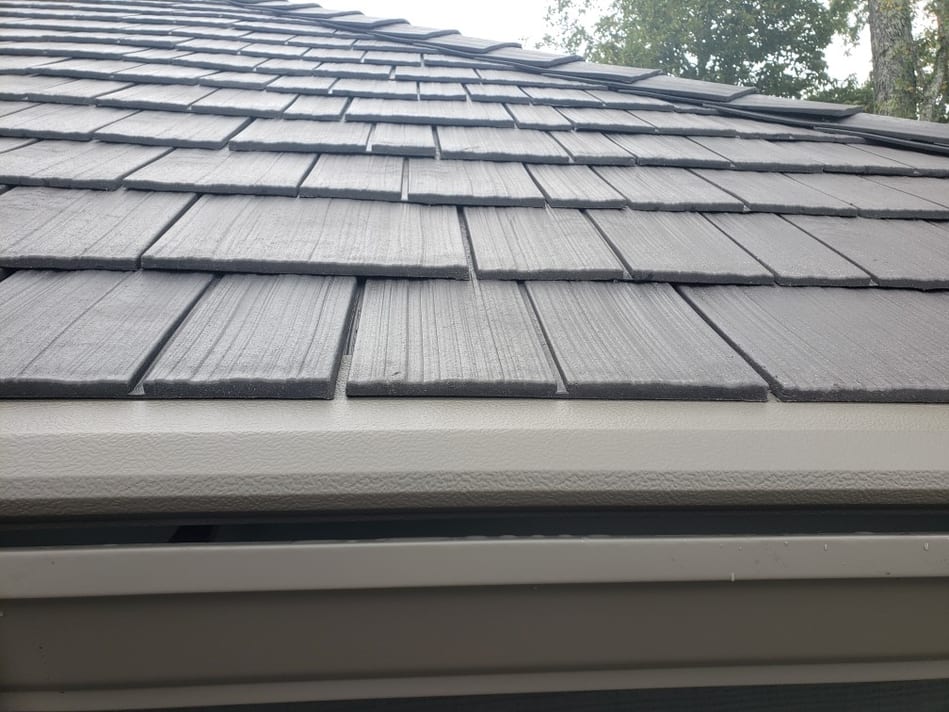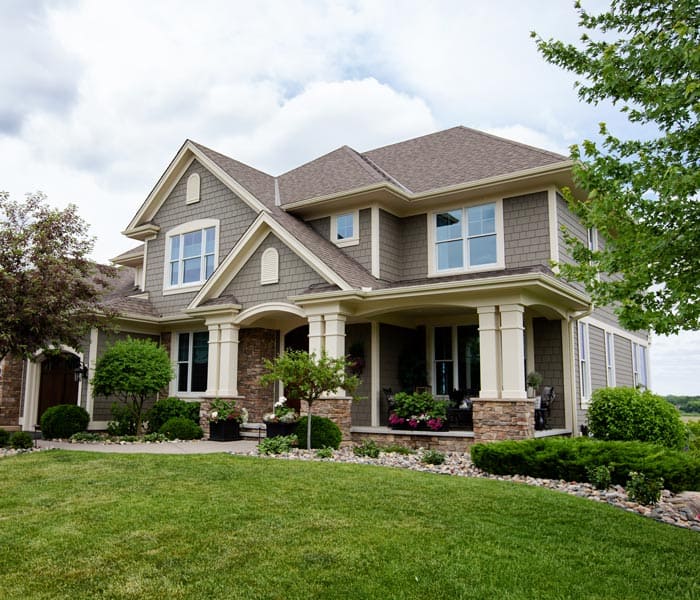 The Benefits of Gutter Helmet Systems
It's easy to overlook your home's rain gutters. The standard rain gutter is a bit flawed and doesn't always protect your home as it should. Gutter Helmet offers superior gutter protection compared to simple rain gutters and other alternatives. Gutter Helmet fits over your existing gutters. Check out the benefits that Gutter Helmet systems can offer you:
Catches Only Rainwater – Gutter Helmet uses a patented design that allows only rainwater to enter your gutters while other debris stays out. That means no leaves, rodents, twigs, debris, or other debris will collect in your gutters. Gutter Helmet has a textured surface that allows rain to cling to it as it flows downward. Gutter Helmet also has a rounded edge that extends beyond the gutter. Debris falls to the ground below while rainwater flows through your gutter. Gutter Helmet captures all the raindrops rolling down your roof, so there is no water spilling over the edge. These systems can capture an incredible 22 inches of rain per hour, which is more than double the worst rainstorm in the history of the U.S.
Guaranteed Protection – Get your mind off your gutters with Gutter Helmet's guaranteed gutter protection for the life of your home. Carolina Gutter Helmet offers an incredible Triple Lifetime Warranty! That means your materials will never chip, crack, peel, or fade. Our warranty also extends to the next homeowner without expiring, a service that will likely increase the resale value of your home.
Say Goodbye to Gutter Cleaning – Nobody likes to clean out their gutters. It's a task that often gets put off, leading to issues. With Gutter Helmets, you'll never need to clean your gutters, so you can enjoy their benefits without any of the hard work.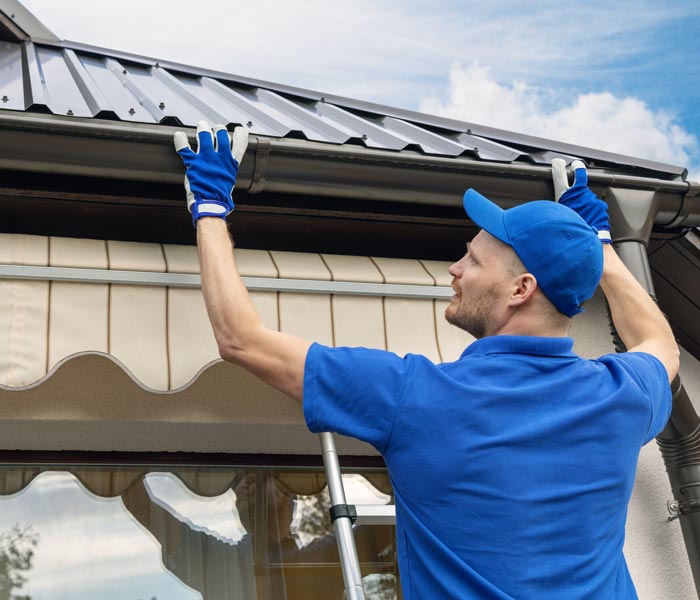 Western North Carolina's Certified Gutter Helmet Installer
Choosing the industry's best gutter guards doesn't make a lot of sense if you don't have them installed by contractors who know how to install them the right way. Carolina Gutter Helmet will install your Gutter Helmet system, so you can use it to its full potential. We're proud to be a certified Gutter Helmet installer. We offer three Gutter Helmet options as well as warranties for you to choose from, including bronze, silver, and gold. It's not advised that you attempt to install a Gutter Helmet system on your own. Even the handiest homeowner does not have the experience that our team does. Gutter cleaning can be dangerous, and so can installing gutter guards. With Gutter Helmet, you'll never have to clean your gutters again! You might be surprised to learn that more than 700 thousand accidents occur each year from people falling while attempting to clean their gutters. For the untrained person, installing a Gutter Helmet system can be even more dangerous. So why does your home need the ultimate gutter guard? To prevent the following:
Foundation Damage – The soils around your home are one of the primary contributing factors of slab failure. The cycle of expanding and contracting soil can compromise your home's foundation and cause cracks in foundations in masonry. Gutter Helmet protects your foundation by collecting rainwater.
Staining of Masonry – Over time, your home's siding or masonry can become stained from rainwater flooding off your roof. The rain can hit the ground with such force that it causes dirt, grass, and some minerals to splash against the side of your home. Gutter Helmet can protect your masonry from being stained.
Wood Damage – Rainwater can find its way under the eaves or overhang of your home, leading to rot, mildew, and other damage. Gutter Helmet will keep that wood dry and free of damage.
Landscaping Damage – Gutter Helmet can prevent water run-off and protect your home's landscaping, including shrubs, flowers, ornamental trees, mulch, and soil. Too much moisture can lead to landscaping problems, which is why collecting rainwater in your gutters is so important.
Gutter Helmet's Exclusive Features
Strengthening Texture
Withstands extreme winds.
Ribbed Design
Improves surface tension. Adds strength & handles 2x the heaviest rainfall on record.
PermaLife™ Coating
No chalking. Colors guaranteed not to fade.
Nose-Forward Design
Prevents leaves, pine needles & debris from entering.
3/8 Gap
Allows only water to enter the gutter so birds and animals can't get in.
Customized Heavy Gauge
Prevents icicle buildup and "tiger striping."
Exclusive Bracket System
Holds up-to the heaviest snow falls.
Snap Lock Feature
Replaces outdated damage-prone gutter installations. Prevents sagging and wood rot caused by punctured gutters.
Approved by Major Roofing Manufacturers
Both Gutter Helmet® and our installation procedures have been approved by major roofing manufacturers. Your roof and roof warranty are safe with us.
Gutter Helmet Color Options:
Contact us for Gutter Helmet Installation
If you're ready for the best gutter cover system on the market, contact Carolina Gutter Helmet. You'll never have to clean your rain gutters again! We install Gutter Helmet systems in Asheville, NC and Greenville and Columbia, SC. Give us a call today to get an estimate or schedule installation.
Never Clean Your Gutters Again®