Skip to Content
Learn What Seamless Gutters Can Do for Your Home
Trust Our Seamless Rain Gutters
Do you know why your neighbors' gutters start to rust, sag, and pull away from the roof edge in just a few years? It's because they installed sectional gutters instead of seamless gutters. As the name implies, seamless gutters are gutter systems that are manufactured in one piece. The one-piece design makes them much more durable. Seamless gutters stand up to leaks much better than traditional gutters because there are no vulnerable connection points. Special tools are used to install the seamless system so it fits the exact dimensions of your roof and the exterior walls of your home. Here at Carolina Gutter Helmet, we specialize in installing advanced seamless gutters and can customize a system specifically for your home. We have more than 20 years of experience with gutter and roofing systems and we are the best choice for seamless gutter installation in Greenville, SC because we always work to meet with our customers' full satisfaction. Talk to us about seamless gutter installation today!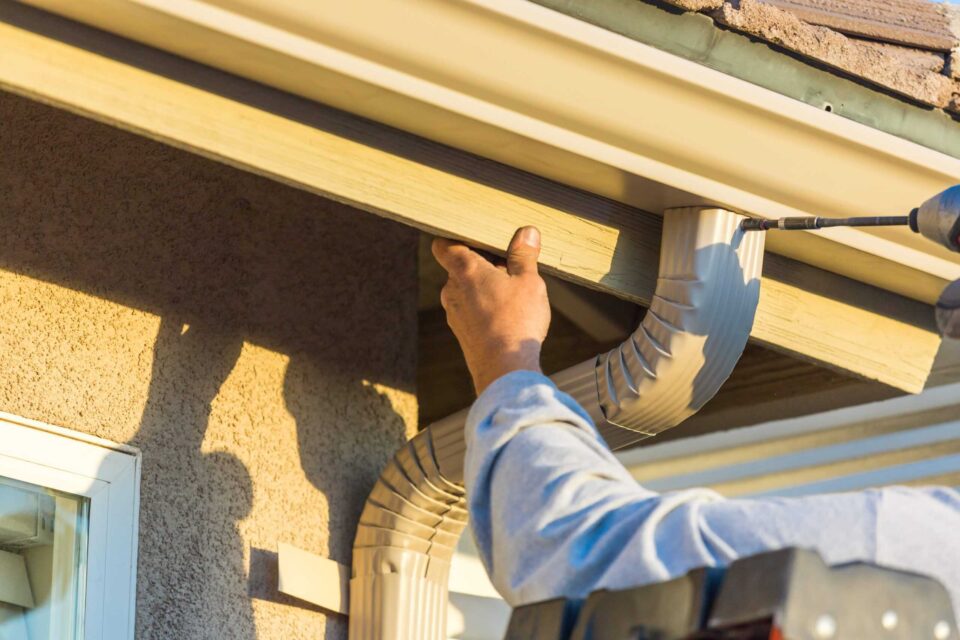 Benefits and Advantages of Seamless Gutters
While all gutter systems are made to do the same thing, not all gutter systems are created equal. Traditional gutter systems are typically manufactured in pieces 10 to 20 feet long. They rely on a series of fasteners and connection points that can give way at any moment – and are especially vulnerable after a heavy downpour. Now, let's look at how seamless gutter systems differ and the benefits they offer:
Variety – Unlike traditional gutter products, seamless gutters come in a wide variety of colors and finishes and can be made to match the aesthetic of your home.
Higher Installation Quality – All of our seamless gutter systems are installed custom by experienced professionals. A custom fit ensures longer life and better overall durability and performance.
Fewer Snags – Since there are no connection points (where two pieces of the gutter are joined together to create a seam) with seamless systems, fewer leaves and pieces of debris will get snagged inside the gutter. This means fewer clogs and less cleaning.
Increased Curb Appeal – Seamless gutter systems look more modern and neat than traditional gutters and they can improve the curb appeal of your home. If you are selling your home or plan to in a few years, seamless gutters can help attract buyers too.
Better Leak Protection – Last but not least, seamless gutters are not as susceptible to dangerous leaks as traditional gutter systems. Fewer leaks means better protection for your foundation and the exterior of your home.
Professional Seamless Gutter Installation
Of course, it won't matter what kind of gutter system you choose for your home if the installation is not done professionally. Even with seamless gutters, everything depends on high-quality installation and craftsmanship: aspects that we place high emphasis on here at Carolina Gutter Helmet. All of our installation work is custom. We assemble the system on-site and use specialized tools to ensure the tightest and most attractive fit.
Never Clean Your Gutters Again®