Skip to Content
Providers of Superior Gutter Protection in Greenville SC, and the Local Areas
At Carolina Gutter Helmet and Roofing, we want our customers to learn a bit about us before we tell them more about the benefits of Gutter Helmet gutter guards in Tryon NC, and the local areas. Think of it this way, you want to learn a bit about your doctor's professional credentials before you trust him or her with your health.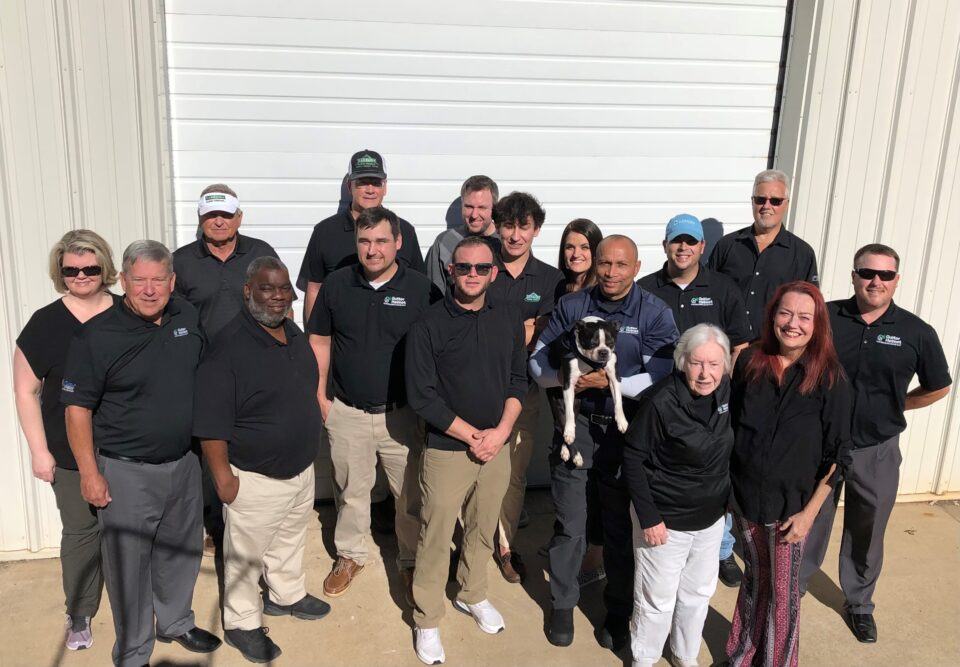 Brands and Manufacturers We Represent
We offer a variety of home improvement and remodeling services, using only top-quality products. Some of the manufacturers and brand names we represent include:
EcoView energy efficient windows
Gutter Helmet gutter protection systems
Owens Corning shingles and materials
SunSetter retractable awnings
Eclipse retractable awnings
What's more is that products from these brands will be installed by a company that's received an A+ rating from the Better Business Bureau and a Super Service Award from Angie's List.
A History of Professional Experience, Extensive Industry Knowledge and Solid Dedication
Carolina Gutter Helmet & More was founded in 1998, and since then we've made it our mission to provide homeowners with the best and most dependable gutter protection in Greenville SC, and the surrounding areas. Specific company accomplishments include:
Successfully expanding our service territory
Adding more employees to our ranks
Acquiring additional products from the industry's most reputable brands and manufacturers
Representing a variety of lines for windows, sunshades, and retractable awnings
Every aspect of our business is geared towards taking care of your home. We want you to have the absolute best looking home, and we want you to be completely satisfied with all of the work we perform for you as well. We go to every length to ensure that we are giving nothing but the best gutter protection services, at the best price possible, without compromising on quality.
Our employees are well trained, attentive to detail, and fully insured. We have earned an A+ rating through the Better Business Bureau of Asheville and are active members of the Asheville Chamber of Commerce. Our office is located at 137 Red Mountain School Road, Mill Spring, North Carolina 28756, with corporate offices in Greer, South Carolina. We service the entire Western North Carolina area.
For more information and/or to schedule your free estimate, please contact our office at 864-303-5955 , and let us know how you heard about our Services.
History of Gutter Helmet
The origin of Gutter Helmet® dates back to the 1960's, when development for a solid "Gutter Cover" for residential roof gutters was pioneered. In 1979, after years of development, Gutter Helmet® received three U.S. Patents. In the early 1980's, manufacturing and marketing of the patented Gutter Helmet® gutter protection product was introduced in North Carolina and surrounding states. Several years of growing sales attracted the interest of the Masco Corporation, a large building material supplier (Delta Faucet, Peerless, Merillat Cabinets, KraftMaid, Behr, Milgard Windows, etc). Assets were sold to Masco as well as the exclusive rights to the patents. Gutter Helmet® was formally launched on the east coast of the U.S. in the fall of 1981.
In 2001, Gutter Helmet® was purchased by Hart & Cooley. On September 16, 2005, Southeastern Metals Manufacturing Co. (SEMCO) acquired Gutter Helmet®. SEMCO, headquartered in Jacksonville, FL, is a division of Gibraltar Industries. Gibraltar Industries is a leading manufacturer and distributor of building products. Today, hundreds of thousands of homes have been protected with a professionally installed Gutter Helmet® system. With thirty five years of experience and 80,000,000+ feet of installations, Gutter Helmet® is the recognized pioneer and leader in the gutter protection industry. A total commitment to a professional dealer network, coupled with product innovation and refinement (seven patents granted), promise a future of continued achievement and growth. Gutter Helmet® is truly, "The First, The Best, The #1, Gutter Protection System in the World". Most importantly, the Gutter Helmet® product lives up to its reputation for homeowners – "Never Clean Your Gutters Again®".
Reach Out to Us
If you'd like to learn more about us here at Carolina Gutter Helmet & More, or if you'd like to schedule a consultation for gutter protection, windows, awnings, or roofing in Greenville SC, and the surrounding areas, call us today. If you like, we also have a form here on our site you can fill out.
Never Clean Your Gutters Again®