Skip to Content
3 Ways to Ensure Superior Gutter Performance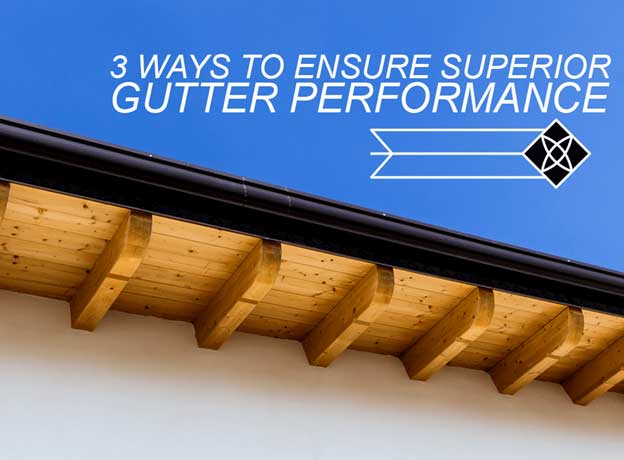 Unlike other exterior home components, your gutters are often overlooked. What most homeowners fail to realize is that their gutter system plays an important role in keeping their entire structure intact. Its job is to collect water from your roof and direct it to places away from your home's vulnerable parts. Your gutter system helps prevent a range of problems, including rusting, rotting, and flooding.
With such a huge responsibility, your system should always remain in top condition. Carolina Gutter Helmet and More, the leading provider of gutter protection in Chapin, SC, and the surrounding areas, can help you with this. Here are surefire ways to keep your gutters clog-free:
Fix Issues Right Away – Gutters are susceptible to damage, as they are exposed to the elements. Without proper attention, they can easily sustain cracks and holes, which can lead to more extensive problems over time. If you notice any signs of damage, be sure to call in an expert repair company, like Carolina Gutter Helmet and More, right away. We will seal and fix any issues to make sure your gutters remain in good shape.
Schedule Gutter Inspection and Cleaning – In addition, it's important to inspect and clean your gutters out at least twice every year. This is to ensure leaves, twigs, and other items don't clog your system. DIY inspection and cleaning, however, can be dangerous, which is why it's ideal to hire an expert for this task. For maintenance-free gutters in Spartanburg, SC, or the nearby areas, you will need a professional gutter cover.
Invest in a Gutter Protection System – Our protection system, Gutter Hemet, offers a permanent solution to your gutter issues. Gutter Helmet has a unique nose-forward design and ribbed surface that can maintain proper water flow in your system. It also has a narrow slit that filters out items that may clog your gutters. With this innovative cover installed, you can rest easy knowing that your gutters are safe from clogs and damage for many years.
If you're looking for a company that provides top-quality gutter guards in Tryon, NC, or the nearby area, look no further than Carolina Gutter Helmet and More. We offer Gutter Helmet, America's most trusted brand in gutter protection since 1981. Aside from this, we also provide gutter repairs, cleaning, and replacement.
Get started with your project today by calling us today. You can also complete our form and we'll get in touch with you right away.