Skip to Content
How To Tackle Gutter Problems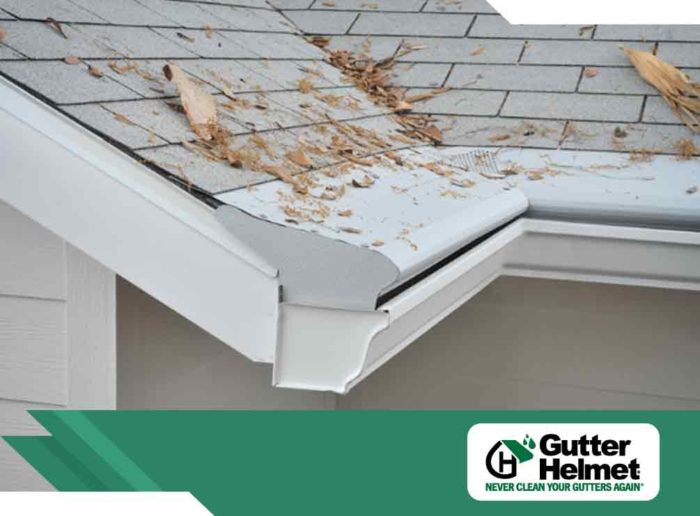 The gutter's job is to do one thing – to keep water away from your home's foundation, which is the most important feature of your house. Still, for gutters to do their job the right way, they need to be maintained regularly.
A well-serviced gutter and timely roof repair can provide your home with years of great service and prevent unexpected, costly fixes. Luckily, fixing gutter problems is pretty easy, requiring only a ladder, a set of tools and some free time.
Read on to learn how you can tackle the most common gutter problems.
Clogged Gutters
Clogged gutters are not a new thing. When they become clogged, they can't drain water properly and may overflow during the rainy season, which may lead to more complicated issues within your property. When left ignored, those silent damages will cost you big and may even demand a total roofing replacement. To keep them free of dirt and debris, stick to a scheduled cleaning program. But you can minimize the need to clean your gutters by having quality gutter covers installed.
Holes and Leaks
Irregular maintenance and weather changes play a role in causing gutter leaks. Homeowners should immediately seal leaking gutter joints to avoid bigger issues in the future. To do this, they need to caulk the joint from the inside using a gutter sealant.
Downspouts Draining Near The Foundation
Gutters and downspouts need to extend a few feet away from your home, or they may damage your basement. While this might seem a simple task, it is best to leave this project to Carolina Gutter Helmet and More for better workmanship. From gutters to roofing, you can depend on us for quality service.
In case your DIY efforts did not resolve your gutter issues, it is best to contact the experts at Carolina Gutter Helmet and More for a professional fix. We have done our own extensive research so you don't have to do it yourself. We have the gutter guards and all the services you need to keep your gutters functioning at their best.
We proudly serve the areas of Columbia, Greenville, and Spartanburg, SC. Call us 864-303-5955 or 972.427.4418 to learn more about our services.