Skip to Content
Identifying the Right Replacement Window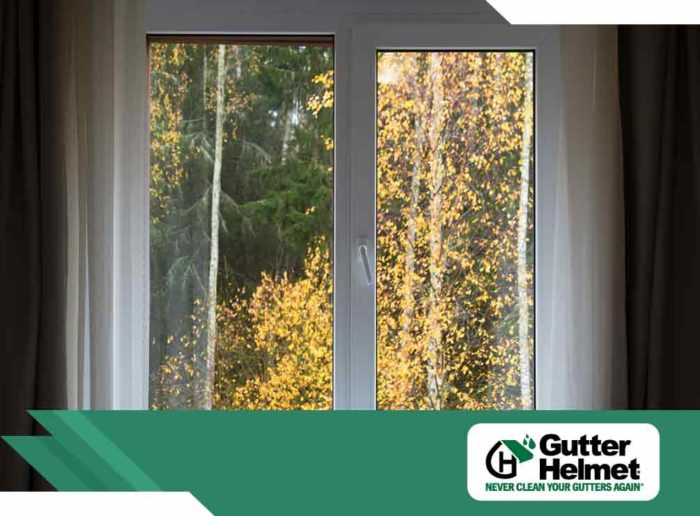 Homeowners have become more conscious of how windows work for their homes. Energy efficiency is a value they look for when choosing their replacement windows. But what makes windows a perfect fit for your home? Carolina Gutter Helmet® and More shares these tips to help customers choose the right replacement window for their needs.
Get a Frame Material That Can Withstand Your Location's Climate
There are plenty of frame materials available on the market: vinyl, wood, aluminum, wood clad, composite and fiberglass. Each material performs differently in various climates. When choosing a frame, consider the location of your house, because longevity depends on what the frame material can withstand.
Carolina Gutter Helmet and More can help if what you want is to make your home more comfortable while also reducing your monthly electricity bills. We offer some of the most energy-efficient window replacement options on the market today.
Choose a Glass Material With Features That Complement Your Home
Whether you have an awning or double-hung windows, the energy efficiency of your home isn't found in the type of window alone. The glass plays an important role. The U-Value of a window measures its resistance to heat loss. The solar heat gain coefficient (SHGC) measures the heat that enters through the glass. Ask about these values to determine how well the window can perform.
Seek the Experts for Your Window Installation
A good framing material and the energy-efficient glass won't work well together without proper installation. In fact, there are plenty of cases where replacement windows were mishandled and lead to more repairs. Trust the experts at Carolina Gutter Helmet and More to handle the job. From casement windows to customized windows, we deliver exceptional results. We also offer beautiful awnings for even more protection from the heat of the sun. We guarantee an easy, professional installation process that has satisfied many customers in the past.
Experience the Andersen Difference with your replacement windows. Call us at 864-303-5955 or 972.427.4418, or fill out our contact form to get a free consultation. Carolina Gutter Helmet and More serves Greenville and Columbia, SC, as well as other nearby areas.