Skip to Content
How to Keep Your Gutters Clean Without Climbing a Ladder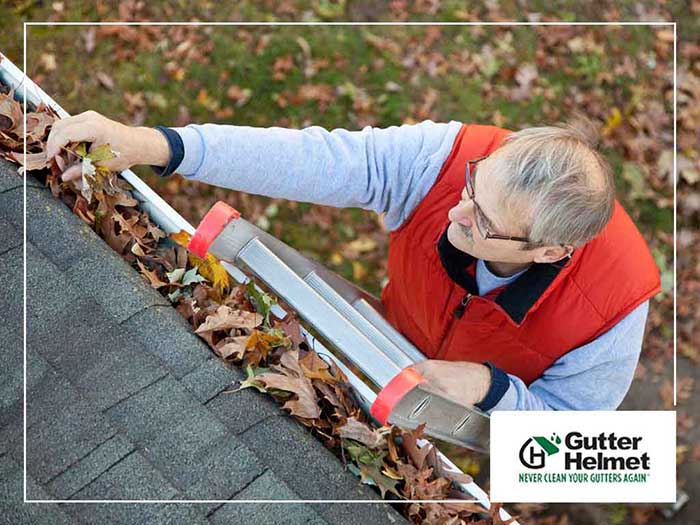 Gutter cleaning often requires the use of a ladder, which can be dangerous for homeowners. Fortunately, you have various options if you want to avoid climbing a ladder.
Learn ways to keep your gutters clean without a ladder from a trusted gutter protection expert.
Gutter Vacuum
A gutter vacuum is great for gutters that are filled with pine needles, twigs, and dry leaves. Many gutter vacuum attachments fit perfectly on the end of a leaf blower. They curl over the edge of a gutter and suck the debris into a vacuum chamber.
Gutter Flusher
A gutter flusher is another cleaning method to avoid the use of a ladder. It blasts away gutter debris using a high-powered jet stream hose attachment. Gutter flushers usually come with extendable metal poles that can be attached to a garden hose. However, you need to be careful when using this tool to prevent water and gunk from getting all over the place.
Gutter Guards
Invest in gutter guards to eliminate the need for climbing a ladder for good. Gutter Helmet® has a textured surface that allows water to flow through a small opening where leaves, branches, and other debris can't fit through. It also comes in different finishes to complement your home's exterior.
Gutter Cleaning Applicator
A gutter cleaning applicator attaches to an extendable painter's pole. It will allow you to wipe off the exterior surfaces of your gutters while standing on the ground. The downside of this product is that it can be difficult to see if you're actually removing all the debris out of the gutters.
For maintenance-free gutters, turn to Carolina Gutter Helmet & More. You can rely on us for all your gutter and roofing needs. Call us at 864-303-5955 or fill out our online form to request a free quote. We serve homeowners in Spartanburg, Tryon, and Chapin, SC.