Skip to Content
5 Window Materials We Use on Our Replacement Windows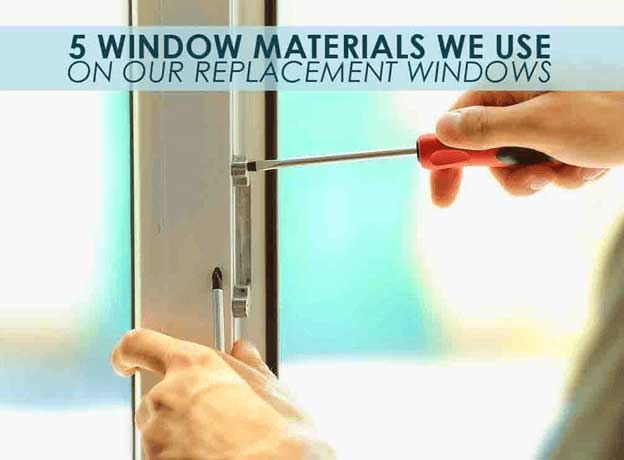 Modern window materials have evolved from wood as the traditional choice. Choosing the right material for your replacement windows in Columbia, SC, or the local area, is easy. That is, as long as you know each of their features and benefits. At Carolina Gutter Helmet and More, we aim to make it easier with this overview of our top five window materials.
Vinyl — One of the most enduring, strong, and affordable window material choices, vinyl has a moderate to high R-value that improves energy efficiency and helps reduce heating and cooling costs. Perhaps the real advantage of vinyl windows is that they require virtually no maintenance. In addition, modern manufacturing techniques allow customization for any size and design.
Aluminum — This is a top choice for budget-conscious homeowners looking into durable window replacement in Columbia, SC, or the nearby area. Aluminum is typically used in combination with other materials, either as an exterior shell to wood windows, creating what is known as "clad" windows, or as a backbone for softer material like vinyl. The material is best at reducing blocking outside noise.
Fiberglass — Thanks to modern manufacturing techniques, fiberglass is now among the strongest and energy-efficient choices for window materials. It's a strong option that ensures superior insulation. In addition, it isn't susceptible to water damage or temperature changes, meaning it doesn't warp or bend.
Wood — This remains a popular choice among window materials. It offers superior insulation than metal frames, takes paints well, and has attractive, natural wood grain.
Composite — This is a newer kind of material that combines the low maintenance properties of vinyl, with the stability and strength of wood. Like fiberglass, it doesn't warp or rot, and it's not susceptible to moisture and changes in temperature. Additionally, it ensures superior energy efficiency. The surface is thick enough to be molded with natural-looking wood grain, perfect for homeowners who prefer the look of wood without the maintenance requirements.
If you're considering getting replacement windows, Carolina Gutter Helmet and More would love to work with you, from large bay windows to awnings in Columbia, SC, or the nearby area. Call us today, or fill out our contact form for a free no-obligation quote.