Skip to Content
Reasons Why Gutter Inspections Should be Done All Year Round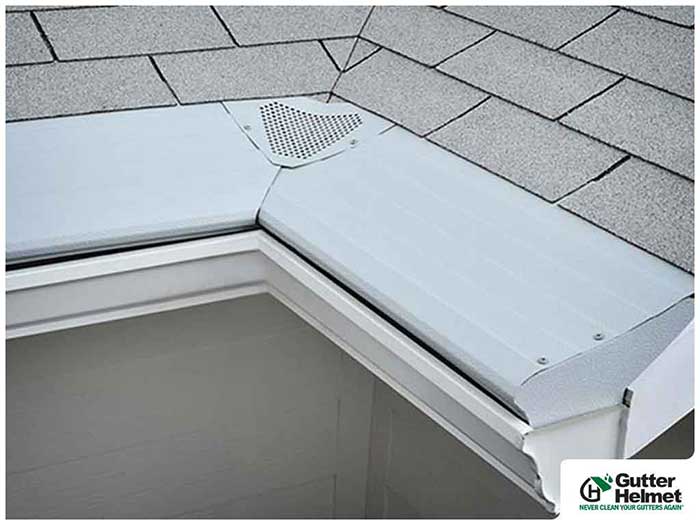 A typically scheduled gutter maintenance routine consists of gutter cleaning and inspections once or twice a year. Many homeowners tend to forget about their gutters for the rest of the year. In this blog, your local provider of gutter protection systems, Carolina Gutter Helmet® & More, shares the reasons why you should mind your gutters all year round.
Gutter Sealant Gets Worn Out
Gutters are made from lengths of metal joined together. It's not uncommon to find joints in the middle of gutter troughs, as traditional troughs are made with 10-foot lengths of pre-shaped metal. Caulk or sealant is used to seal these joints. Gutter sealant gets worn out over a few years, which means it will need to be reapplied multiple times over the gutter's service life. Gutter joints should be inspected every once in a while. Consider investing in seamless gutters; fewer seams mean less work required to keep it in good shape.
Unusually Heavy Rainfall
Gutter installation contractors choose the gutter size and profile according to factors such as the average rainfall in the area and the roofing slope. During heavy rainfall, your gutters would be operating at full capacity, which means rainwater would be exerting force on the gutters. It is not uncommon to find stress marks, bent fasteners, and troughs that are pushed out of alignment after heavy rainfall. Inspecting the gutters right away—and having them fixed by a gutter professional afterward—can help prevent further damage. Investing in maintenance-free gutters, including seamless gutters and installing gutter covers, can help reduce damage caused by heavy rainfall.
Plants May Grow in Your Gutters
Standing water and open-air are conditions that favor plant growth, particularly during spring. Trees and various species of plants release seeds and pollen into the air, and many of these would land in open gutters. Dirt and dead plant matter stuck in the gutters are like nutrient-rich soil; once the seeds get in the gutters, it's only a matter of time before your gutters become a plant box. Regular gutter inspections, along with a good gutter protection system, can save you the effort of cleaning up unwanted vegetation in the gutters.
Carolina Gutter Helmet & More is your leading provider of the best gutter guards in the industry, Gutter Helmet. Give us a call at 864-303-5955 . You can also fill out our contact form to schedule an appointment. We serve customers in Spartanburg, Tryon, and Chapin, SC.