Skip to Content
Why You Need a Gutter Protection System for Your Gutters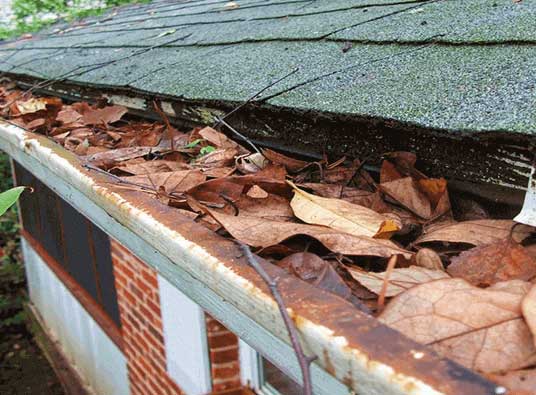 Your gutters protect your home's roof, walls, and foundation from water damage. They direct the flow of rainwater and snowmelt away from the roof so it doesn't pool anywhere near your home. As such, an issue with your gutters can mean a host of problems for your home.
This is where the need for a protective system for your gutters becomes most apparent. Let Carolina Gutter Helmet & More, the top experts in gutter protection in Chapin SC, and the surrounding areas, explain the features of this system and its importance to you:
What is the Gutter Protection System?
This innovative system protects your gutters by allowing water to enter the troughs while keeping leaves and other debris out. For this, we offer Gutter Helmet, America's first choice in gutter protection for over 30 years. Gutter Helmet relies on a set of unique features to keep your gutters in top shape throughout the year. These include:
Patented Nose-Forward Design – to keep out the leaves, twigs, and other debris so the water flows straight into the gutters
Textured and Ribbed Surface – to increase water surface tension, so the water clings to the surface as it flows into the gutter
Permalife™ Finish – a high-performance coating to protect your gutters against chalking and fading, as well as corrosion from saltwater and acid rain
Heavy-Duty Mounting Bracket – to hold Gutter Helmet in place regardless of weather conditions
Why is it Important?
Without this system, you will need to climb a ladder to clean out the debris out of your gutters consistently, to prevent the gutters from clogging. Blockage and clogs will send the water running down your walls and pooling on the ground. This will lead to the onset of moisture damage such as rot, mold growth, and peeling paint.
Installing Gutter Helmet means you no longer have to clean your gutters, ever again. In fact, it comes with a lifetime guaranty. In addition, it can handle up to 22 inches of rain per hour, so you never have to worry about your gutters overflowing.
Carolina Gutter Helmet & More is also the company to trust with your siding, windows, and roofing in Greenville SC, and the neighboring communities. We represent brand names like EcoView®, GAF®, and SunSetter®. Our A+ rating from the Better Business Bureau and a Super Service Award from Angie's List are proof of the quality we deliver on every project.
Fill out our online form or call us today for more information on our services as well as financing options.