Skip to Content
Top Remodeling Services by Carolina Gutter Helmet & More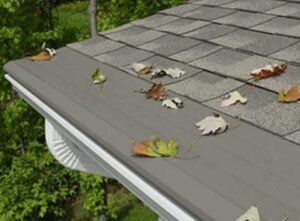 If you are looking for an all-around contractor who can handle your home improvement needs, trust Carolina Gutter Helmet & More. As a trusted home improvement contractor, we would like to welcome you to our blog.
Since 1998, we have been helping North and South Carolina homeowners build better homes using high-quality products and services. Just like our name says, we do much more more than provide gutter covers in Columbia SC and the nearby areas. Here is a rundown of our services:
Gutters
We can repair or replace your old gutters before we install Gutter Helmet. We will make sure to create seamless gutters in the right size and shape. This way, you do not have to worry about overflows or leaks. For maintenance-free gutters, we can install Gutter Helmet over the system. This has a patented design that filters debris from rainwater effectively.
Roofing
We also handle repair and replacement of different roof types. Some of the materials that we handle include asphalt shingles, wood, slate, and metal. When we inspect your roof, we make sure to address gutters, ventilation, flashing, and chimneys. We also offer emergency repairs. For ultimate protection against weather conditions, we offer GAF® Weather Stopper® system. As a GAF Master Elite™ contractor, we can offer you this structural system backed by strong warranties.
Windows
We offer energy-efficient windows from EcoView Windows & Doors. They come with low-E glass that reduces the amount of heat escaping or entering your home. With our window replacement in Columbia SC or the local area, you can save more money on your utility bills. You can also improve the comfort inside your homes.
Siding
If you want to enhance the look of your home, invest in Alside® vinyl siding. As pioneers in the siding industry, you can be sure that you are getting a rigid system that will stand strong against any weather condition. Alside siding also comes in a wide array of colors and styles that will complement your home's architectural style.
When you work with Carolina Gutter Helmet & More, you do not have to look for other contractors to do your home improvement projects. From your roof to your windows, we can help you build a better home for you and your family.
Call us today to learn more about our services. You can also request for a free estimate through our contact form.