Skip to Content
Video: Understanding How Gutter Helmet® Works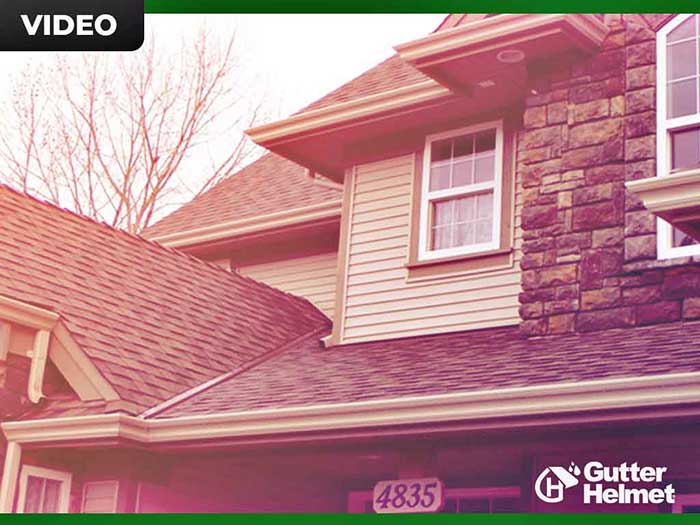 For the past 35 years, Gutter Helmet® has established itself as America's undisputed leader in gutter protection. Patented to the smallest detail, this gutter guard is synonymous with innovation, outperforming other products (new and old) with its sophisticated design.
Why is it the secret to enjoying virtually
maintenance-free gutters
? Carolina Gutter Helmet and More explains how it works:
Capitalizing on Surface Tension
Gutter Helmet puts physics to work to drive a large amount of rainwater into the gutters. It optimizes the concept of surface tension, which causes the water to dribble when poured out of the glass. This scientific principle tells you that the water adheres to the surface of the object, and clings even on the underside.
But surface tension is just the start. Gutter Helmet applies it to a carefully engineered design using a precise shape and angle. Plus, it utilizes a patented surface coating to help make the water form sheets rather than bead up.
Rainwater and snowmelt flow right around its nose, and then into the gutters and downspouts. As one of the most popular gutter guards, it has been tested to handle twice the heaviest downpour ever documented in the United States.
Filtering out Virtually all Kinds of Debris
Gutter Helmet's patented "nose forward" design allows it to extend beyond the lip of your gutter. As a result, the debris falls directly (and safely) to the ground while the water flows into the gutter. It has no vertical openings, completely shielding the gutters and downspouts from twigs, leaves and pine needles.
Lending Itself to Different Installation Methods
This type of gutter protection is installable either over or under the shingles. For best results, it's wise to leave the job to professionals to avoid workmanship errors and protect the structural integrity of your roof. Choose a qualified contractor to help you maximize its stellar warranty.
Learn about your Gutter Helmet options and warranties with Carolina Gutter Helmet and More. Call us at 864-303-5955 or 972.427.4418 now to talk about your needs and to get a free estimate. We serve Tryon, NC, Chapin and Spartanburg, SC, and all other nearby communities.