Skip to Content
Saving Money with Gutter Helmet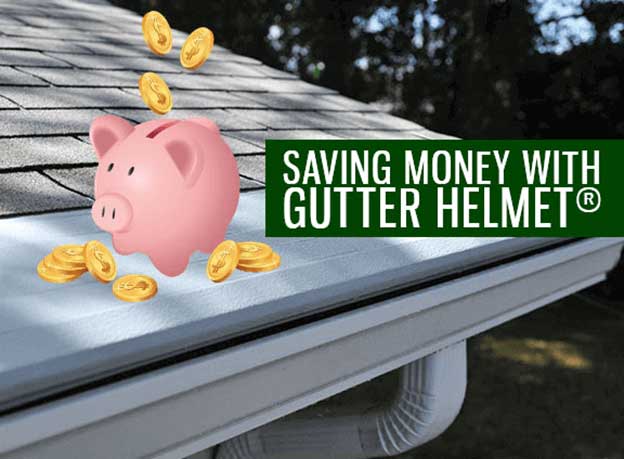 A well-maintained gutter system ensures lasting protection to your home's foundation by redirecting rainwater from the area. That said, maintaining your gutters regularly can be tiring and risky. Investing in a gutter protection system like Gutter Helmet, however, can help keep your gutters free from debris and save you money.
Carolina Gutter Helmet and More discusses how our superior gutter covers in Lexington, SC, and the local area, can help save you money.
By Keeping Your Gutters in Top Shape
Leaves, twigs, and other forms of debris can clog and damage your gutters, rendering them inefficient. This will require you to repair or replace them. Gutter Helmet features a textured surface and nose-forward design that lets water flow smoothly into the downspout while blocking debris. With this, you do not have to worry about debris entering and damaging your gutters or roofing in Lexington, SC, or the nearby area, reducing the need for repairs or replacement.
By Keeping Your Gutter System Intact
Debris that piles up in your gutter system can weigh it down and cause it to pull away from the fascia board. This can lead to accidents and costly repairs or replacement. Installing our efficient gutter guard can help prevent this from happening. Aside from smooth water flow, its ribbed surface allows it to handle heavy rain for hours. Since its nose-forward design prevents clogging, you can have the peace of mind knowing debris will not weigh it down at all.
By Preventing Instances of Clogging
Clogged gutters can cause water to overflow and run down your siding and degrade it. With our quality gutter covers, you have the assurance that no form of debris will ever clog it. This prevents any instances of water from overflowing and running down your siding. This will also lessen the need for costly maintenance for your gutters and siding in Lexington, SC.
Save money with help from Carolina Gutter Helmet and More. Call us today for your gutter installation needs.