Skip to Content
Reasons You Should Not Neglect Your Gutter System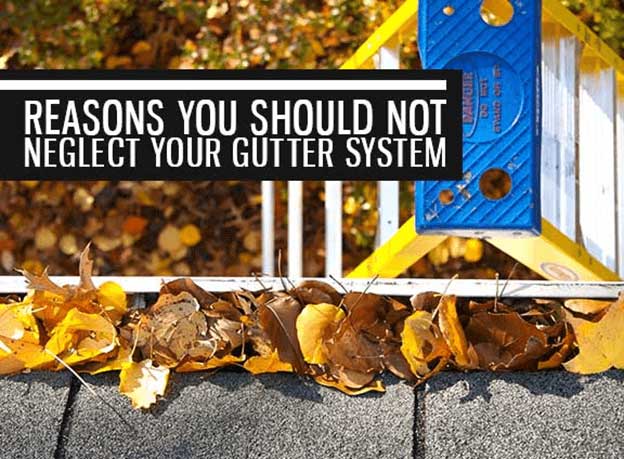 Maintaining the different aspects of your home such as your roof, siding, windows, and gutters, can help prolong their life span. That said, your gutters play a big role in protecting your home. While maintaining your gutters regularly can be tiring, it is advisable to do so.
Carolina Gutter Helmet and More, your leading specialist in gutter protection in Chapin, SC, and the local area, discusses why you should not take your gutter system for granted.
Prevents Clogging
A well-maintained gutter system can prevent clogging. Leaves, twigs, and pine needles that fall in your gutters can clog them and cause water to overflow. This water can run down to your siding or spread to your roofing system, causing damage. Installing our quality gutter guards in Tryon, NC, or the nearby area, however, can help keep your gutters in top shape for many years.
Prevents Animal/Insect Infestation
Unmaintained gutters can become potential homes for animals and insects, which can carry diseases. By cleaning your gutters regularly, you can reduce the chances of this from happening.
Prevents Leaks
Water that overflows from clogged gutters can seep into your house and then become leaks, which can damage your home. Making sure that your gutters are free of debris prevents this problem.
Prevents Sagging
Debris that accumulates in your gutter system can weigh it down and cause it to move away from the fascia board. This can lead to accidents and unwanted repairs.
Our Solution
For maintenance-free gutters in Spartanburg, SC, we offer Gutter Helmet. It is made of lightweight but durable aluminum. It comes with a ribbed surface and nose-forward design that ensures water flows smoothly into the downspout while preventing debris from going any further. It can also handle heavy rain for hours without any problems.
In addition, it comes with PermaLife™ finish that protects it from the elements, preventing it from deteriorating. It also comes in an array of colors that will match your gutters. Finally, it comes with warranties for your peace of mind. With these features, you can expect your gutters to be free of debris for years to come.
You do not have to clean your gutters to keep them in good shape. Just let Carolina Gutter Helmet and More install superior gutter protection in your home and you are all set. Call us today to learn how we can help with all of your gutter concerns.