Skip to Content
It's All About the Views: 4 Design Tips for Picture Windows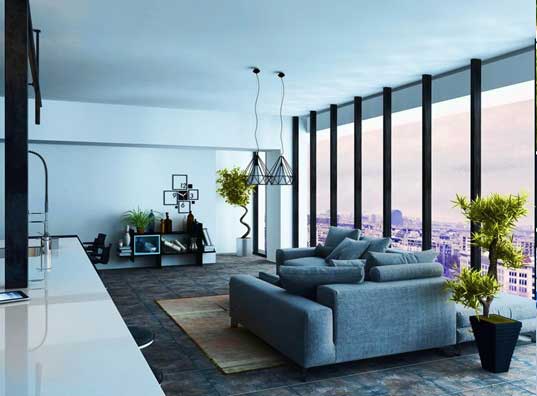 Picture windows are among the most beautiful and functional window styles on the market today. These large fixed windows without glazing bars let you enjoy panoramic outdoor views. They also let in plenty of natural light thanks to their expansive glass area. In addition, they are great ways to add architectural details to your home.
If you're looking to install picture windows but have no idea how to go about it, Carolina Gutter Helmet and More can help. Here are a few design tips you can try to make the most of your picture windows in Greenville, SC, or the nearby area:
Use your picture windows as a design focal point – Regardless of your room size, a picture window can make it look and feel larger by expanding the views. One ideal location for this style is on a staircase landing. Installing a picture window in this area can make you pause for a while to enjoy your beautiful landscape before going up or down the stairs.
Incorporate picture windows in your backsplash – For a more enjoyable view, while doing chores, such as washing dishes, you can place picture windows as a backsplash in your kitchen counter. You can also flank a picture window with operable casement windows to bring in some breeze.
Create an al fresco dining feel with picture windows – Picture windows are truly ideal for your next window replacement in Columbia, SC, or the local area, because of their versatility. For instance, you can achieve the feel of al fresco dining by placing several picture windows next to each other in your dining area.
Make picture windows a work of art – For a painting-like look for your windows, be sure to place them with beautifully landscaped gardens as background. You can also use tall, skinny windows to add a compositional element to your room.
Carolina Gutter Helmet and More is the premier provider of top-quality windows in Columbia SC, and the local area, such as picture, casement, and slider. They are available in a wide variety of sizes, shapes, and styles that can complement any architectural design. All of our windows come with insulated frames and Low-E glass to increase their performance while reducing your energy bills.
For more design tips, give us a call today. You can schedule a FREE consultation with our specialists by completing our contact form.