Skip to Content
Houses With Slab Foundations: Why They Still Need Gutters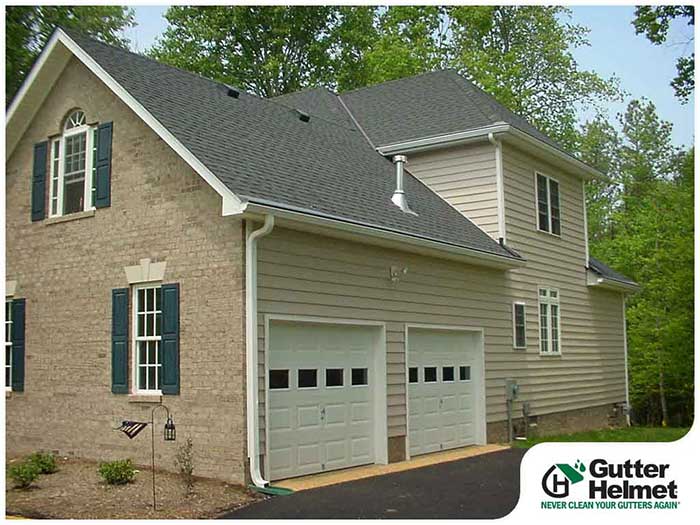 One of the most common misconceptions about homes with slab foundations is that gutters are not required, as there's no basement to keep dry. But this is far from the truth. Gutter and roofing contractor Carolina Gutter Helmet & More shares a closer look at why your home needs gutters regardless of foundation type.
The True Purpose of Gutters
Many homeowners think pooling rainwater only affects basements and crawl spaces. But the truth is, any home with concrete foundations, whether its pier, pile or slab, is susceptible to damage caused by pooling rainwater:
Wear and Tear — Continued exposure to water, whether from pooling water or moisture from the soil, can wear out concrete. Increased soil moisture levels can also soften the ground, which can accelerate house settling. This can lead to problems such as cracks in the walls and damage to the roof structure, which may require extensive roof repair.
Expansion and Contraction — Concrete foundations expand and contract depending on soil temperature, which can be affected by its moisture levels. Concrete can expand to the point where there won't be enough flex in it, resulting in cracks.
Heaving — Too much water in the soil results in "heaving," which involves the ground pushing up during the cold months. While it's not as bad as it gets in colder northern states, it can still cause noticeable distortion in the house foundations.
Gutter Installation
The good news is, it's never too late to have gutters installed on your home. Most sloped roofing systems have fascia boards on the roof edge, and this is where the gutters are hung using fasteners. As long as the house has a sound roofing structure, no modifications may be needed. Gutter technologies such as seamless gutters, and gutter protection systems like Gutter Helmet®, can help reduce your home's gutter maintenance requirements.
Carolina Gutter Helmet & More is your leading provider of gutter systems and gutter covers. Give us a call at . You can also fill out our contact form to schedule an appointment. We serve customers in Columbia, Greenville, and Spartanburg, SC.