Skip to Content
Protect Your Roof and Gutters with Gutter Helmet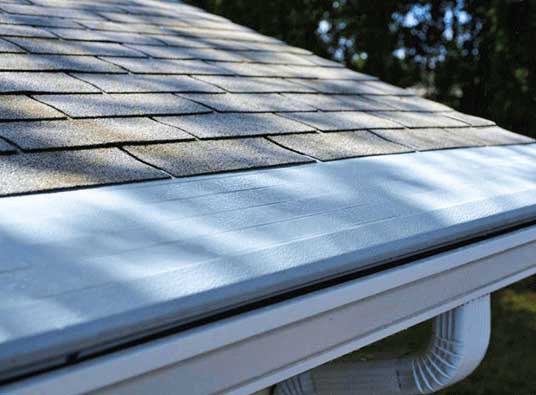 Your home is your largest investment, it's crucial to protect it from damage. Gutter Helmet helps you protect your home by keeping water where it belongs: away from your home's foundation.
Your roof and gutters are among the most vulnerable parts of your exterior. By installing quality gutter guards in Tryon NC, and the surrounding areas, you'll keep them free from clogging caused by the debris. With a sleek design and a beautiful PermaLife™ finish, Gutter Helmet can complement the look of your home. Let Carolina Gutter Helmet & More discuss some of the benefits.
Complete Protection with Gutter Helmet
This patented system provides lasting protection for your entire roofing system. It covers your existing gutters so they no longer collect leaves, dirt, or other debris. By reducing the risk of debris buildup, your roof and gutters will not collect standing water. This means that water won't cause damage anymore, keeping your foundation, siding, and landscaping intact.
Gutter Helmet includes innovative features, such as a textured surface, a high-performance bracket, and a Nose Forward Design™. Together, these features keep water flowing smoothly without allowing debris to enter your system.
The Gutter Helmet Advantage
Gutter Helmet provides the most efficient gutter protection in Chapin SC and the surrounding area. By installing Gutter Helmet, you can add years to your roofing system. The biggest benefit of our product is the assurance it gives that you'll never have to clean your gutters again. Other benefits include:
Preventing standing water that could be home to harmful bacteria or pests
Avoiding damage to fascia, soffits and other parts of the roof
Preventing rotting wood and shingles, as well as maintaining your home's structural integrity
Protecting your home's interior from mold and mildew formation
Keeping your roof and gutters in good condition through regular cleaning is a good idea. For a lasting and hassle-free solution, consider installing Gutter Helmet instead. A revolutionary gutter protection system, it uses the principle of surface tension to keep debris out of your gutters. It has no vertical openings so you'll be assured that any type of debris won't get in.
This type of gutter protection system is only available through a certified Gutter Helmet dealer, like Carolina Gutter Helmet & More. Fill out our convenient form today to learn more about our products.