Skip to Content
Projects to Preserve the Structural Integrity of Your Home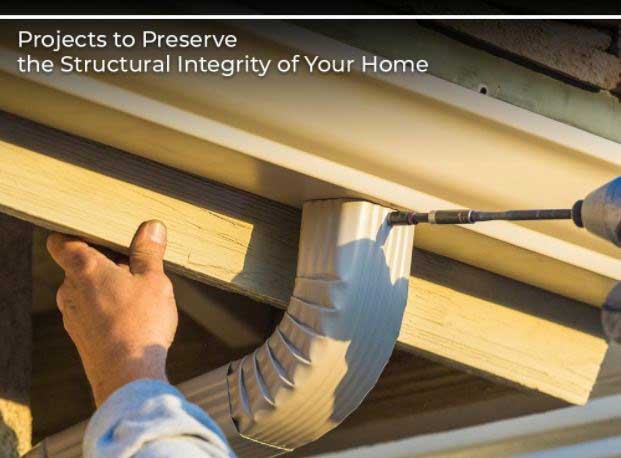 Your home may appear flawless at first glance, but it might be hiding some issues underneath its siding, gutters or roof. Therefore, you should prioritize these three components to help maintain the structural integrity of your home.
Carolina Gutter Helmet and More, a premier gutter contractor, shares three home improvement projects to protect your living space.
Siding Installation
Siding provides an extra layer of protection to your exterior walls; it safeguards your home from hail and other external forces. It also helps boost your home's charm by adding unique contours to your outdoor space. Additionally, it covers the insulation material on your walls, which helps maintain a cozy indoor temperature
Gutter Protection
These channels that sit along your rooflines drive rainwater away from the foundation of your home. However, when poorly maintained, your gutters might deteriorate and eventually fail.
Clogging, for instance, is a result of the piling up of leaves, twigs and other forms of debris in your gutter system. This can lead to further issues that can compromise the structural soundness of your home. Fortunately, our team installs innovative gutter covers that eliminate the need for regular maintenance. Gutter Helmet® is an advanced gutter protection system with unique features that prevent the dangers of clogging.
Roof Replacement
Older homes tend to have leaky roofs, and there will come a time when their owners have to replace their roofing system for the sake of safety and comfort. However, when planning for a roof replacement, look for a trusted roofing contractor with a proven reputation. This way, you won't have to deal with the repercussions of botched roof installation.
Carolina Gutter Helmet and More is a trusted roofing, siding and gutter contractor. Call us today at 864-303-5955 and 972.427.4418 to learn more about our products and services. We serve residents of Columbia, Greenville, Spartanburg and other nearby areas in SC.