Skip to Content
Major Factors to Consider When Choosing Replacement Windows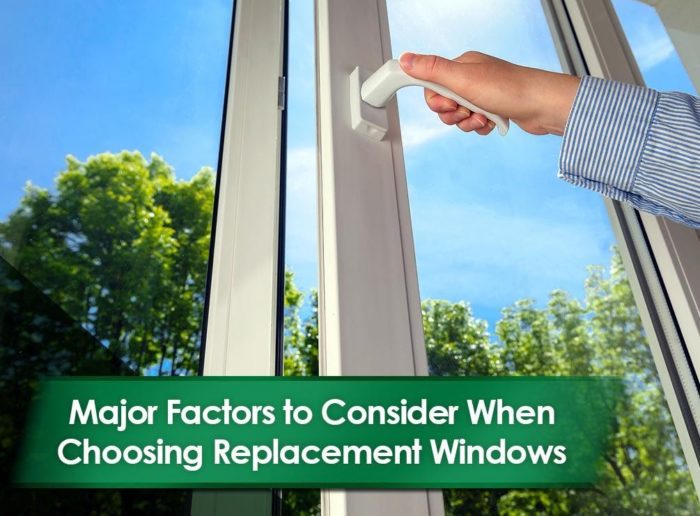 A window replacement is no longer just a vanity home improvement. From security to energy efficiency, new, better windows would make your space better in all areas.
To make smart window replacement decisions, Carolina Gutter Helmet and More shares the major factors to keep in mind:
Local Climate
Investing in energy-efficient windows is one thing; choosing the right energy-efficient windows is another. When you look for the ENERGY STAR® seal, make sure your region is shaded to ensure the product meets your climate's energy efficiency criteria.
Moreover, pay attention to the NFRC ratings too. These metrics give you a deeper sense of how the windows perform in critical areas. Since the River City is located in the South-Central Climate Zone, your units must have a U-factor of 0.30 or less and a Solar Heat Gain Coefficient of 0.25 or less.
Home Style
Although experts would advise you not to follow the norm strictly, it helps to consider the quintessential window design of your home. Outfitting your home, especially its front façade, with historically accurate windows would increase its curb appeal.
Room Functionality
Aesthetics may be important, but functionality matters more; as they say, form always follows function. The best approach to window replacement is to tackle it on a room-by-room basis. This way, you could equip each area with the right type of unit. For instance, the casement is perfect for bedrooms for egress purposes while the double-hung could meet the daylighting and ventilation needs of bathrooms and kitchens.
Maintenance
Gone are the days that windows must be periodically painted to stay beautiful and repellent to moisture. Modern materials, such as vinyl, composite, and fiberglass are virtually maintenance-free because they're proof against rot.
Each material has its own set of pros and cons. If you want a high-maintenance option because of its unique benefits, installing awnings could help protect your windows against detrimental elements.
Every situation is unique, which is why there's no universal formula for choosing the right windows. Let Carolina Gutter Helmet and More help you plan your project, guide you toward making sound choices, and avoid costly mistakes. To talk about your needs in Columbia or Greenville SC, and get a free estimate, contact us today!