Skip to Content
Serious by Nature: Costly Consequences of Water Damage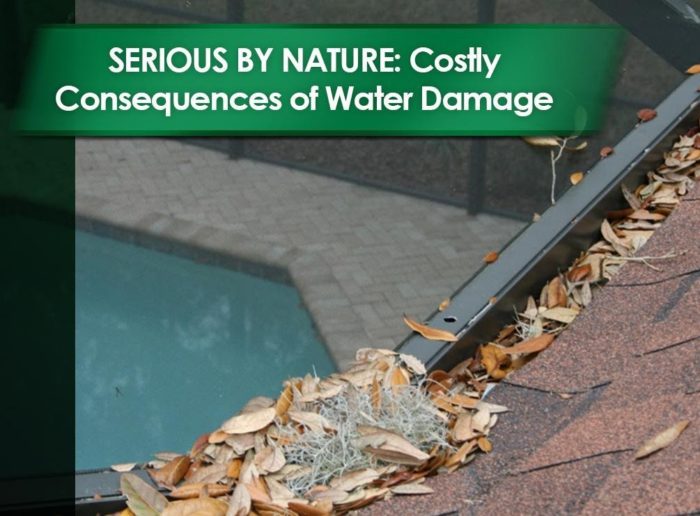 Water is one of the most destructive forces there is. But unlike other natural detriments, it can operate silently and start the demolition job unnoticed. It doesn't need to come in huge volumes to wreak havoc with your living spaces. Undetected, tiny intrusions could compromise your home's structural integrity and your family's health.
Why is water damage serious by nature? Carolina Gutter Helmet and More sheds light on its many costly consequences:
Building Material Deterioration
Water accelerates the natural wear and tear of most building materials, especially wood. The regular presence of moisture would suck the strength of high-quality timber and rust iron-containing metals. There's no escaping the rain, but the moisture could be controlled.
This is why gutter covers matter. They allow your gutters and downspouts to function as intended and keep the chances of clogging to a minimum. Advanced gutter protection systems, like Gutter Helmet®, have the unique ability to handle the heaviest of downpours while filtering out sizable debris. By having functional, protected gutters alone, you can reduce the possibility of water damage.
Mold Growth
Damp areas make the ideal breeding growth for mold, a common health hazard. Other than their unsightly appearance, mold spores cause a host of respiratory problems, including asthma and severe lung infections. They may act as allergens too, triggering sneezing, coughing, eye irritation, and skin rash.
Although there is a higher chance of it occurring outdoors, mold growth in the attic isn't uncommon. A leaky roof or a poorly ventilated attic encourages mold to multiply. Having a high-quality roofing system can win the battle against these harmful microorganisms.
Home Item Ruination
Water could damage any of your valuables. From pieces of furniture to carpets, severe cases of moisture spare nothing.
Apart from your faulty roof and windows, the broken siding could precipitate water intrusion. If your siding system has seen better days, consider replacing it with a durable and low-maintenance one to increase your defense against moisture damage.
As the home improvement leader in Columbia, Greenville, or Spartanburg, SC, Carolina Gutter Helmet and More is committed to protecting your home against water damage. We represent premier brands, including Gutter Helmet, GAF, and SunSetter to keep the elements out night and day. To talk about roofing, siding, window, awning, and gutter needs, contact us today to get a free estimate.