Skip to Content
It's in The Details: Gutter Helmet® Patented Design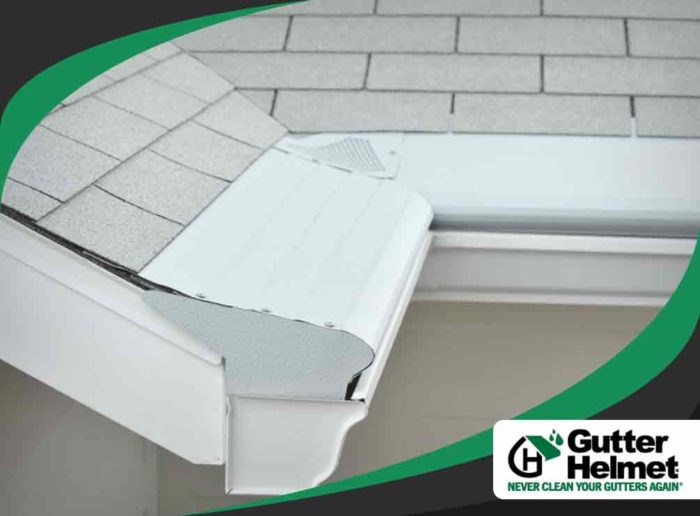 Every home component is designed with purpose, including the Gutter Helmet® gutter protection system's nose forward design, which was made with the purpose of leading rainwater away from the roof to avoid water and moisture issues. But there is more than meets the eye with its design.
Carolina Gutter Helmet and More discusses how this unique design affects your gutter and roofing system.
Innovative Nose Forward Gutter Design
You won't have to deal with cleaning your clogged gutters again thanks to Gutter Helmet. They created a product that doesn't need frequent maintenance, cleaning or blockage checks since all debris simply falls on the surface and ends up on the ground rather than inside your gutters.
This is made possible thanks to the gutter cover's innovative nose-forward design. Its minimal look belies its ability to lead away debris and large volumes of rainwater.
Manufactured With Science
Gutter Helmet applies the science of surface tension to maximize water draining from heavy rainstorms. Surface tension is incorporated in the gutter guards using a ribbed surface, which enables water to adhere to it as it falls on the gutters.
Thanks to the science behind the patented nose design, the gutter guard system can handle up to 22 inches of rainfall per hour, which is more than twice the highest amount of rainfall recorded in the US.
Other Design Advantages
Apart from the impressive rainwater control, the design is coated with a PermaLife™ finish. This means your gutters will stay free from chalking and fading. You'll have the same brand-new looking gutter finish for years to come. The design also matches any home exterior you may have. Whether it is classical, traditional or modern, Gutter Helmet will easily blend with and complement your house.
Carolina Gutter Helmet and More manufactures and installs excellent maintenance-free gutters. Our award-winning services have garnered loyal and satisfied customers over the years. Want to become one? Call us at 864-303-5955 or 972.427.4418 for more information. You can also fill out our contact form to get a free quote. We serve residents in Spartanburg and Chapin, SC, and Tryon, NC.