Skip to Content
Gutter Helmet®'s Nose-Forward Design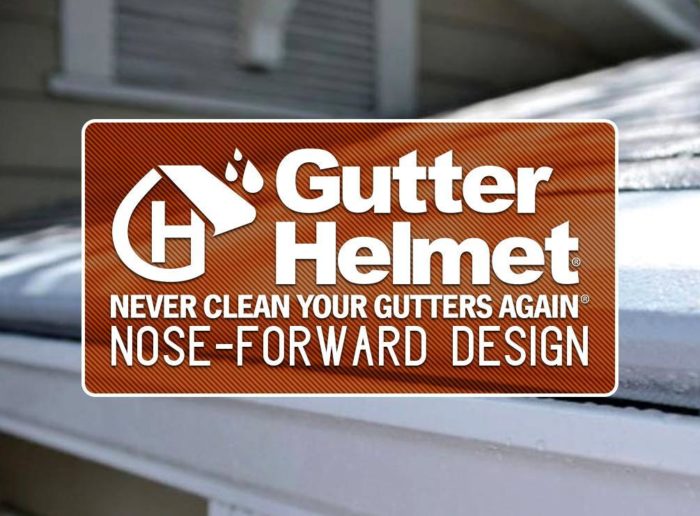 The primary function of your gutters is to keep your home safe from water damage. They channel the water on your roof away from the foundation, which is important in preserving the structural integrity of your living space.
Keeping them in good shape, however, can be challenging. Installing top-quality gutter covers like Gutter Helmet® can minimize the need for maintenance. How? With its nose-forward design, which Carolina Gutter Helmet and More discuss below.
Innovative Design
Although there are many kinds of gutter protection systems, some perform much better than others. Gutter Helmet, for instance, features a unique nose-forward design. This distinctive trait allows the cover to shed anything that could potentially clog your system but still direct water to where it's supposed to go.
The accumulation of twigs, leaves, and other debris on your gutters can block passage, resulting in clogging. Water spills on the side of the system, which can be detrimental to other components of your home. Gutter Helmet can protect your roof, siding, and other parts of the house against rotting and deterioration. Its nose-forward design utilizes the principle of surface tension that allows water to adhere and flow smoothly to the downspouts.
Other Features Of Gutter Helmet
Gutter Helmet comes in different color options that complement your roofline. Its PermaLife™ finish consists of five layers, including an anti-corrosion pre-treatment on top of an aluminum substrate, as well as a primer, color, and clear coats. This multi-layer process deters chalking, peeling, and fading.
You can turn to us for your roofing and gutter guard installation needs. Carolina Gutter Helmet and More offer excellent products and services that meet the highest standards of the industry. Our team of experts has a proper understanding of the procedure, which can ensure a successful home improvement project.
To learn more, call us at 864-303-5955 . We serve residents of Columbia, Greenville, and Spartanburg, SC.