Skip to Content
The Purpose of Metal Roof Coatings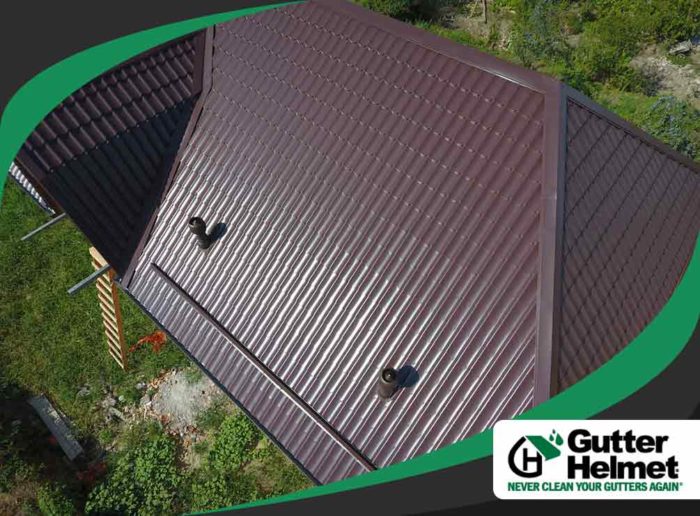 The metal roof has been garnering loyal homeowners as they begin to appreciate its value, function, and benefits. It is one of the sturdiest roofing materials out there, and the reason behind its long-lasting performance is thanks to its durable coatings.
Read on as Carolina Gutter® Helmet and More, the leading gutter covers manufacturer, discusses the importance of coatings for metal roofs.
How Many Layers Should a Roof Surface Have?
The ideal layers each metal roof should have are five: first the base metal, then zinc coating, conversion coating, primer coating, and a finish coating. These coatings help seal any microscopic cracks and resist moisture, salt, acid rain, and other corrosion-causing damage.
What Are the Types of Paint Coatings Used on Roofs?
There are different types of coatings available on the market for every roofing system and their protection. These include acrylic emulsions, fluoropolymers, and polyesters.
The acrylic polymers are ideal for homeowners who value sustainability because they have environmentally friendly properties. The second type called the fluoropolymers has impressive resistance to solvents and acids, making it perfect for roofs in areas with erratic weather. And lastly, the polyesters, are the cost-efficient choice but fade and chalk over time.
Why Should Homeowners Invest in Protective Roof Coatings?
You'll never go wrong with investing in the safety and protection of your family by maintaining a healthy roofing system. The best way to ensure a longer service life with the same quality of performance is through applying protective coatings. Not only will it extend the life span of your roof but it will also maintain its color and appeal for a long time.
Carolina Gutter Helmet and More is the perfect partner in strengthening your roofing system. We offer excellent roof repair and installation services that earned the trust of our customers. Give us a call at 864-303-5955 or 972.427.4418 for more information. Or better yet, fill out our contact form to get a free project estimate. We serve residents in Columbia, Greenville, and Spartanburg, SC.