Skip to Content
Carolina Gutter Helmet and More's Installation Process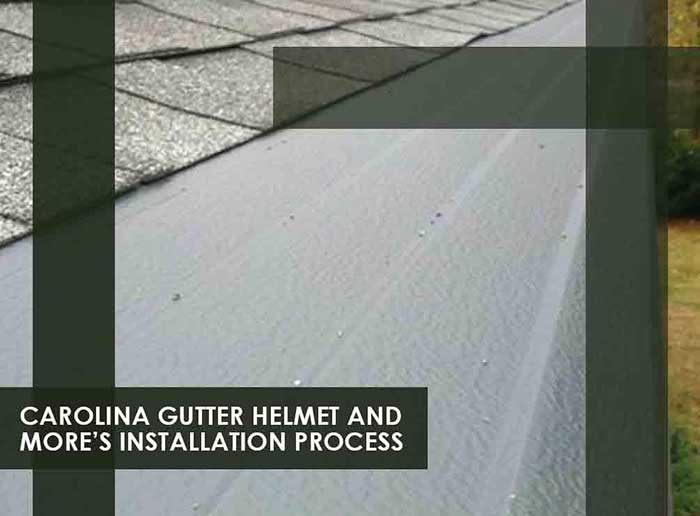 Carolina Gutter Helmet and More is the leading choice for gutter protection and maintenance-free gutters in Spartanburg, SC. We want to ensure that your gutter system stays in top condition and protects your home all-year-round. That's why we recommend installing Gutter Helmet®, one of the best gutter protection systems on the market today. Today, we'll explain why our Gutter Helmet installation process is worry-free:
Scheduling – It all starts with a phone call. During this call, we will schedule an appointment at a time that is convenient for you. We will arrive on time, discuss the features and benefits of Gutter Helmet, and answer your questions. We will explain how our product will make your life better.
On-Site Visit – During this time, our gutter expert will also determine the best installation approach for your gutter guards in Tryon, NC. We will inspect your siding, roof, and gutters and see if there are any problems that will affect installation. We won't give you a quote until we can accurately determine if there are issues with your gutter system.
Education – We will explain how Gutter Helmet can save you significant amounts of money, time, and effort. We'll talk about how the Nose-Forward design works and we'll explain what makes our product unique.
Estimate – We'll then provide you with a no-obligation written estimate. Rest easy, we won't use any high-pressure sales tactics, that's not how we do business. We will simply state the features and facts about our product.
Decision Time – We will provide you with enough time to think and make a well-informed decision about your Gutter Helmet installation. After our agreed-upon time, our expert will follow up to see if you want to continue with the installation.
Installation – If you say yes, then we will set an installation date. Our installer will arrive on schedule and clean, seal, and adjust your gutter's alignment. They will also perform a full gutter inspection. They will then fit and secure Gutter Helmet to your gutter system. After this, you'll no longer have to worry about gutter clogs and gutter cleaning.
Investing in gutter protection in Chapin, SC, is the right choice if you don't want to worry about your gutters ever again. Carolina Gutter Helmet and More has nearly two decades of experience. Every aspect of our business is focused on helping you take care of your home. We are determined to help you have the absolute best-looking home and we want you to be completely satisfied with our work. We won't rest until we achieve this. Give us a call to learn more about our Gutter Helmet installation process. You can also ask us for a free estimate.