Skip to Content
How Long Can You Expect Your New Gutters to Last?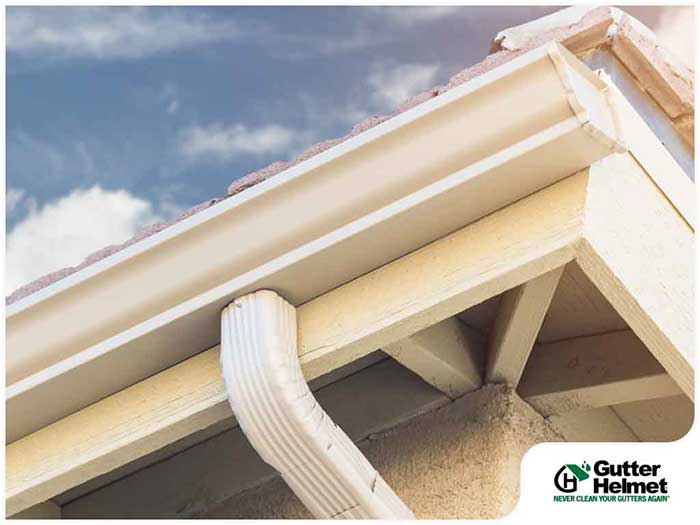 Like other parts of a house, gutters can last for decades with regular maintenance. While they don't cost as much as your roof or siding, they still play a vital role in protecting your home from significant damage.
Find out how long your new system should last and tips to extend the lifespan of your gutters from a gutter protection expert.
The Lifespan of Your New Gutters
According to the National Association of Homebuilders, steel and aluminum gutters have an estimated lifespan of around 20 years. Meanwhile, copper gutters can remain intact for at least 50 years. You'll know you need new gutters if there are bends or dents in the system. When the seams aren't connecting or there are large holes in your gutters, it's time to replace them. Other indicators that you need a gutter replacement include broken fasteners, sagging gutters, and peeling exterior paint.
Make Your New Gutters Last Longer
One way to make your gutters last longer is by investing in gutter guards. A gutter protection system will help ensure your gutters remain debris-free. Gutter Helmet®'s gutter protection system features a low-maintenance finish that's designed to protect your gutters from harsh weather conditions. We offer gutter guards in various styles and finishes to complement your home's style.
Regular maintenance can help you make the most of your gutters. Have them cleaned every spring and fall, making sure they aren't clogged with leaves or branches. Check to be certain they aren't pulling away from the roof as well, and address any necessary repairs promptly. Avoid significant repair costs by resolving issues while they're still small.
For maintenance-free gutters, choose Carolina Gutter Helmet & More. Our team installs the industry's best gutter guards. You can choose from our three Gutter Helmet options and warranties. Call us at 864-303-5955 or complete our contact form to get a free quote. We serve homeowners in Spartanburg, Tyron, and Chapin, SC.
""