Skip to Content
4 Reasons to Choose Us for Your Window Replacement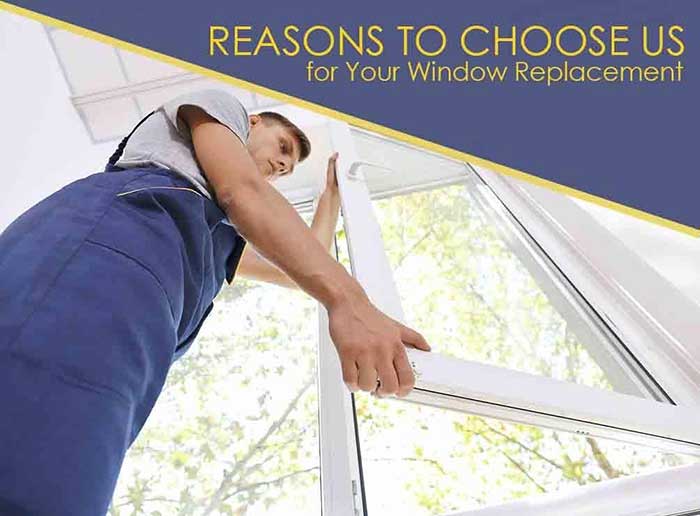 The right replacement windows for your home shouldn't just boost your home's curb appeal. It should also improve your home's energy efficiency and should keep its shape for a long time. If you're thinking about replacing your windows in Greenville, SC, consider hiring Carolina Gutter Helmet and More.
Here are reasons to do so:
1. Window Styles
We offer a wide variety of window styles, shapes, and sizes that complement every home style, whether it's traditional or contemporary:
Single- or double-hung windows
Sliders
Casement windows
Awning windows
Bay or bow windows
Picture windows
Garden Windows
Whatever window style you choose, our replacement windows are guaranteed to make an impression, both inside and outside your home.
2. Durable Materials
We offer window frame materials for every application, each with its own set of benefits, both practical and aesthetic. Our high-quality structural vinyl windows are a popular choice because of its low-maintenance benefits, while fiberglass is easily customizable and is among the strongest materials available. Wood is the best choice for adding authenticity to traditional and historic homes. Aluminum offers superior corrosion resistance and is great for blocking sound. Finally, composite is a relatively new material that combines the low maintenance benefits of vinyl with the stability of wood.
3. Energy Efficiency
Modern replacement windows now feature double- or triple-glazed glass, which adds insulation to a naturally conductive material. Insulation helps keep a stable indoor temperature, which reduces reliance on heating and cooling systems. This means that in addition to keeping your indoors warm during the winter season, it also keeps your indoors cool during the summer season.
You have the assurance that every window replacement in Columbia, SC that we work on will help improve your home's energy efficiency. Lastly, our window glass materials have Low-E coatings that let visible light through while reflecting solar heat away back to the source.
4. Quality Installation
The best replacement windows wouldn't perform well if not installed properly. This is why each member of our team has received factory training and certification from all brands we represent, including EcoView and Gutter Helmet. We guarantee that when we install your replacement windows, it will perform as designed.
If you would like to know more about our replacement windows or awnings in Columbia, SC, call Carolina Gutter Helmet and More today at 864-303-5955 or fill out our contact form for a free, no-obligation quote.