Skip to Content
4 Window Styles for Better Daylighting and Ventilation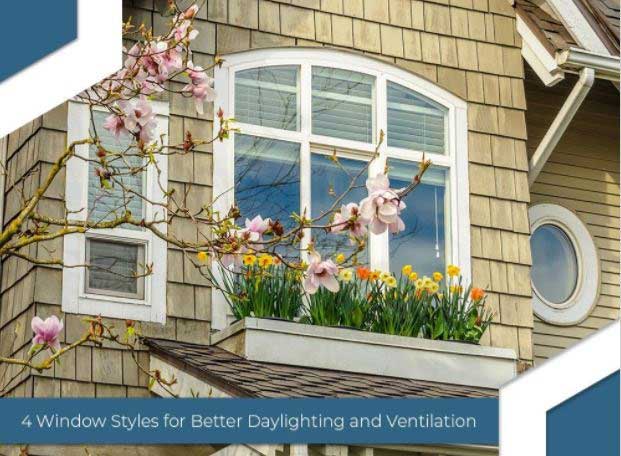 Bringing ample lighting and fresh air into your home can help improve your mood, productivity, and overall health. An effective way to achieve this is by replacing your old and faulty windows with new ones that provide such functions.
As your window replacement expert, Carolina Gutter Helmet and More can help you with new windows. We offer durable, energy-efficient and low-maintenance products that boast rewarding benefits. Today we suggest some window styles that are sure to liven up your indoors:
1. Casement
Casement units swing outwards to direct adequate air flow into your home, making it more comfortable. They also come with sturdy sealants that prevent debris and drafts from invading your living space. With their simple yet classy appeal, they're sure to perk up your room.
2. Double-Hung
Double-hung windows are a common choice for traditional homes, but they can smoothly blend with modern structures as well. You can use either one or both of the sashes to suit your preferred level of ventilation. You can also greatly benefit from their clear glass that invites warm sunlight into your home.
3. Bay and Bow
When you want your windows to provide more than just ventilation and natural lighting, go for bay and bow windows. They protrude beyond your exterior walls, providing extra floor space that you can turn into a seating nook or dining area. With their multi-window configuration, you can take advantage of casement or double-hung units for optimum functionality.
4. Sliding
If you want to enjoy the cool breeze and the stunning outdoor views while saving valuable space, choose sliding windows. They come with quality track rollers that make them easy to use. Similar to double-hung units, they have two operating sashes to meet your needs.
You can maintain a cozy and revitalizing atmosphere in your home when you turn to Carolina Gutter Helmet and More for your window needs. Whether you're in need of awnings or double-hung windows, we've got you covered. Call us at 864-303-5955 or 972.427.4418 to get started. We serve various areas in SC, including Greenville and Columbia.