Skip to Content
What Sets Gutter Helmet® Apart From the Others?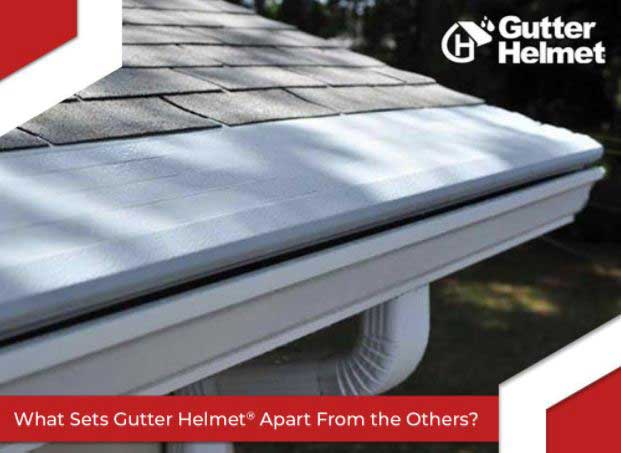 Many homeowners dread cleaning their gutters because it's a risky and stressful task. After all, it only takes a misstep on the ladder to fall and sustain injuries. The good news is there's a solution to help you avoid this job: Gutter Helmet®. It comes with exceptional features, allowing it to outperform other gutter covers on the market.
To see what makes it so special, Carolina Gutter Helmet and More shares its impeccable qualities:
Sturdy Construction
One thing that sets this innovative gutter guard apart from others is its superior tensile strength. Thanks to its aluminum alloy brackets, it stays in place no matter what mother nature throws at it. You can rest assured knowing it will stay in great condition for many years, saving you time, money and energy on repairs and maintenance. We even back it with a lifetime warranty so you'll never have to replace it again.
Unmatched Design
Gutter Helmet also applies the principles of gravity and surface tension. It has a narrow opening that filters out leaves, dirt, twigs and other junk. It also has a ribbed surface so rainwater sticks to it as it flows into the system. With these components, you can eliminate the risks of clogging and other related problems. In turn, you keep your siding, foundation, and landscaping safe from water damage.
Sleek Appeal
Lastly, this gutter guard contributes to your home's curb appeal. It boasts a PermaLife™ coating that withstands chalking, fading, and corrosion from salt water and acid rain. With the wide array of colors available, you're sure to find the perfect match for your exterior.
Looking for the best gutter protection system? Your search ends with Carolina Gutter Helmet and More. Our installation practices are approved by leading roofing manufacturers, which is why you can rely on us for a smooth and efficient process. Give us a call at 864-303-5955 or 972.427.4418 to learn more about our products and services. We serve Columbia, Greenville, Spartanburg and the surrounding areas in SC.