Skip to Content
What You Should Always Ask Your Gutter Helmet® Installer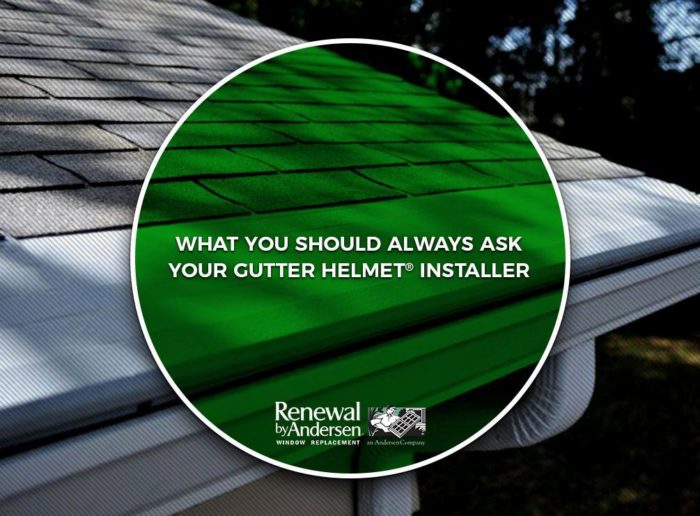 Your gutters are more than just for show; they play an integral role in protecting your entire home from water damage and exposure. Any roofing contractor knows that as far as protecting your gutters is concerned, Gutter Helmet® is the superior choice. Before installing it, however, there are a few things you should ask your Gutter Helmet dealer first.
Do You Have Proper Certification and Insurance?
This should always be your first question, as only contractors certified by Gutter Helmet are allowed to install it. Your prospective contractor should have the appropriate licensing and insurance so you can be confident that they'll protect your best interests.
At Carolina Gutter Helmet and More, we carry the proper certification and insurance, and you can count on us to properly install your new high-performance gutter covers. Say goodbye to regular gutter maintenance!
Can Gutter Helmet Handle Heavy Downpours?
The ability of your new gutters to resist the heaviest rains should always be a consideration. Luckily, Gutter Helmet can actually handle heavy torrential storms. In fact, it has been tested to handle 22 inches of rain per hour. That's more than twice the highest recorded amount in the United States.
Does Gutter Helmet Have a Lifetime Warranty?
The great thing about installing Gutter Helmet for your home is it's warrantied for a lifetime. When you install your new gutter protection system, you can be sure that the installation is free of defects. We can guarantee that your new gutters will keep your gutters free-flowing and protected for a long time and we will fix it at no cost should our workmanship be below our standards.
Let us help you protect your roofing and siding with Gutter Helmet. Give us a call at 864-303-5955 for more information on our services. We serve homeowners throughout Columbia, Greenville, and Spartanburg, SC.