Skip to Content
What You Need to Know Before Having a Pro Clean Your Gutters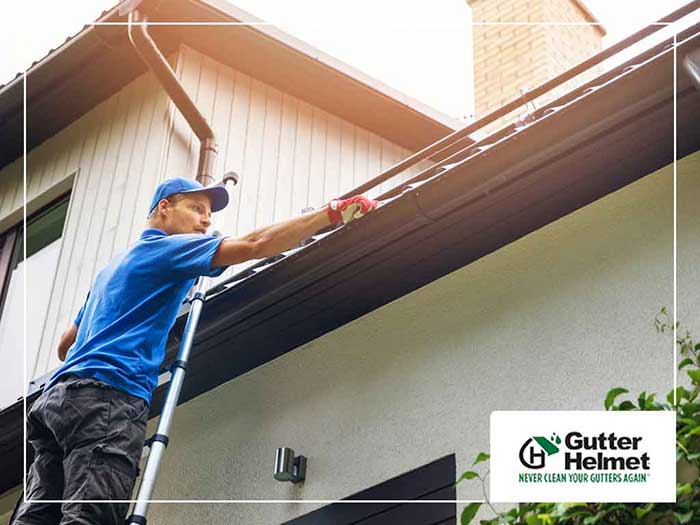 Gutters divert water away from your home's structure to prevent water damage that can result in structural issues. Over time, debris can accumulate in the gutters and cause clogging. Regular cleaning should prevent this from happening.
A gutter and window replacement expert shares things you should know before having your gutters professionally cleaned.
How Often Should You Have Your Gutters Cleaned?
How frequent you need to get your gutters cleaned depends on the area where you live and the number of trees surrounding your home. However, spring and fall are ideal seasons to call your local gutter contractor for cleaning services.
Professional cleaning is important because clogged downspouts will limit rainwater flow and even cause the water to back up and overflow. Water that overflows from your gutters can damage your siding, windows and other parts of your home's exterior.
Gutter Covers Can Minimize Debris
Gutter guards reduce the need for maintenance and cleaning. With high-quality gutter covers, you may only need to maintain your gutters every one to two years.
The Gutter Helmet® system allows water to flow easily but prevents water and other debris from entering the gutters. Its low-maintenance finish is designed to keep your gutters from extreme weather conditions. It comes in a wide selection of finishes that complement every home style. Gutter Helmet resists stains and discoloration.
Why You Need to Hire a Professional
Gutter cleaning can be a dangerous task for homeowners, so it's best left to professionals. Always do your research before hiring a company to clean your gutters. You can ask your family and friends for any contractors they can recommend. The internet is also a useful tool when looking for a pro.
Whether you need new awnings or gutters, you can count on Carolina Gutter Helmet & More. Call us at 864-303-5955 or fill out our online form to request a free quote. We serve homeowners in Columbia and Greenville, SC.