Skip to Content
What Factors Affect the Price of New Gutters?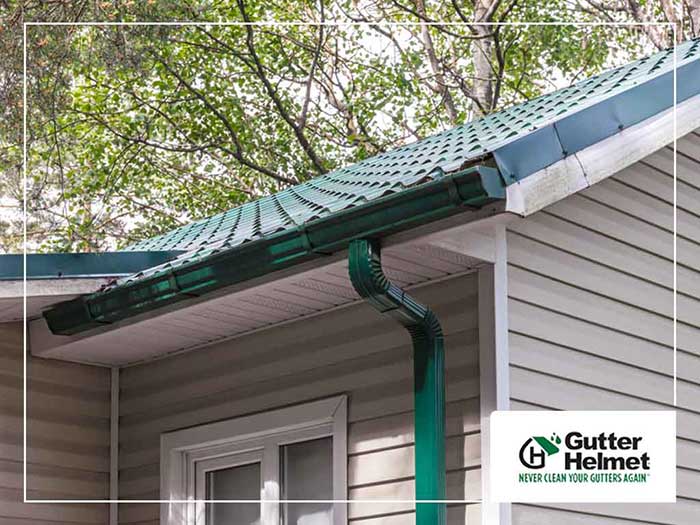 Gutter prices vary depending on the material you prefer and your contractor. Investing in gutter covers will add up to your project's cost, but you won't have to clean your gutters again.
Read on to learn more about what affects the price of gutters.
Gutter Replacement Cost
Material and labor make up most of your gutter costs. You must hire a contractor to determine the length and location and downspouts. It will help you when budgeting for material costs. Gutters usually come in prefabricated lengths of five, ten or 15 feet.
Like roofing jobs, gutter replacement is best left to professionals. DIY gutter installation can result in flooding or even serious injuries.
Gutter Material Costs
Zinc & Aluminum
Zinc and aluminum are the most popular gutter materials. They are light, easy to install and don't rust like steel. Most gutter companies that offer seamless gutters usually install aluminum gutters. Aluminum gutters are available in various colors to complement your home.
Vinyl, Plastic & Galvanized Steel
While these materials cost the least, they come with the most cons. Vinyl and Plastic gutters are not ideal for colder climates because they can turn brittle and break. You can normally see them in the warmer parts of the country that experience little rain and seldom freezing temperatures.
Copper & Stainless Steel
Copper and stainless steel are some of the most expensive options on the market. Historic or high-end homes often have copper gutters. This material doesn't rust and its patina is green. However, not many of today's homeowners choose copper because of its price tag. Like copper, stainless steel doesn't rust. You can paint it with different colors but it means constant maintenance.
For quality gutter installation, choose Carolina Gutter Helmet & More. We offer roof repair, gutter protection systems, window installation and more. Call us at 864-303-5955 or fill out our online form to request a free quote. We serve homeowners in Columbia, Spartanburg and Greenville, SC.