Skip to Content
Bow vs. Bay Windows: Uncanny Resemblance, Unique Differences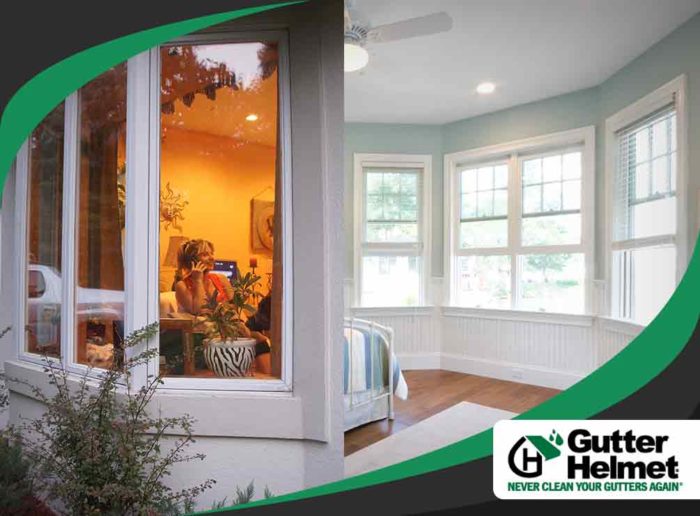 In every home, windows are an integral component because of their function and beauty. Two of the well-loved larger windows used in residential homes are the bow and bay windows. They are often mistaken for each other because of how similar they look, but in reality, they have a few defining characteristics that set them apart from each other.
Carolina Gutter Helmet® and More talks about the differences between the two types of windows and the key features they offer customers.
Bay Windows
The bay window has only three angular glass panels lined up next to each other. It gives homeowners extra space since it protrudes farther from the wall. Some home renovation projects take advantage of this unique bay window feature by turning it into a receiving area for guests.
In short, bay windows work great for smaller houses since they give a clear view and even a wider floor space. It is recommended for homeowners who want a Victorian or classical home exterior appeal.
Bow Windows
The bow window consists of around four or five panels. This is the perfect window to have for your next window replacement project if you wish to get a better view of the outside and feel immersed in your surroundings.
Another feature bow windows have is allowing more light to enter your home. You'll enjoy a brighter atmosphere and energy-saving benefits.
Carolina Gutter Helmet and More offer excellent bow and bay window installation. We also offer different window types such as awnings and picture windows to suit your needs. You can call us at 864-303-5955 or 972.427.4418. You can also fill out our contact form to receive a free project estimate. We serve homeowners in Greenville and Columbia, SC.