Skip to Content
The Benefits of Gutter Helmet® Gutter Protection System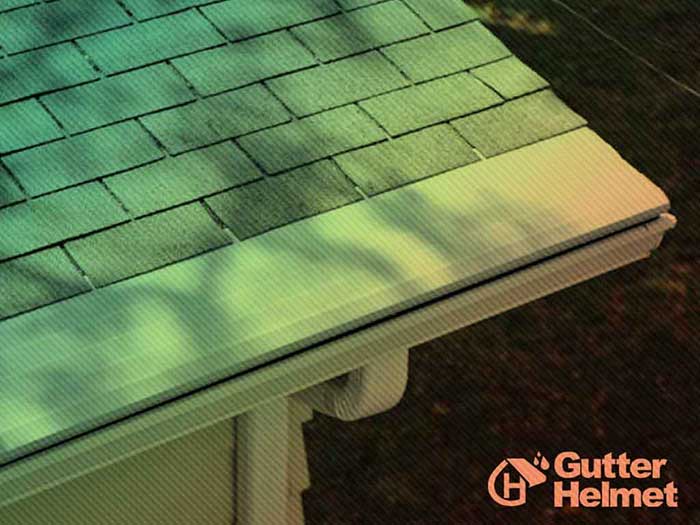 What's the most reliable way to protect your gutters? The answer lies in your gutter system's function, which is to redirect rainwater away from your home's foundation. This exterior component, however, has some weaknesses, including its exposed or bare surface. This makes it easier for leaves, twigs and small debris to enter your gutter's cavity and cause clogging.
Fortunately, Carolina Gutter Helmet and More installs Gutter Helmet®, a highly efficient gutter cover, that helps eliminate the need for regular maintenance. Here's how this gutter protection system works.
Nose-Forward Design
Many subpar gutter covers do not provide total protection due to their sloppy design. This means objects can still enter your gutters even with an existing maintenance product. For instance, a gutter brush traps leaves through its bristles, but they aren't as effective as Gutter Helmet in keeping your gutters clean.
With its innovative nose-forward design, which extends beyond the edge of your gutters, it will be almost impossible for blown-away debris to clog your gutters. Leaves and other materials will slide down the nose-forward ledge of your gutter guards until they fall over the edge to the ground.
Other Features of Gutter Helmet
In addition to Gutter Helmet's praiseworthy nose-forward design, it has a textured surface that takes advantage of the principle of surface tension. This helps drive water safely into your gutters and away from your home's foundation.
Moreover, Gutter Helmet systems provide a long-term gutter maintenance solution. This line of gutter covers is made of sturdy yet lightweight aluminum, which can handle up to 22 inches of rain per hour, surpassing the highest recorded amount of rainfall in the United States.
Turn to Carolina Gutter Helmet and More to help keep maintenance-free gutters. Call us today at 864-303-5955 or 972.427.4418 to learn more about our products and services. We serve residents of Spartanburg, Tryon, Chapin and other nearby areas in SC.