Skip to Content
Q and A: Answering the FAQs about Gutter Helmet®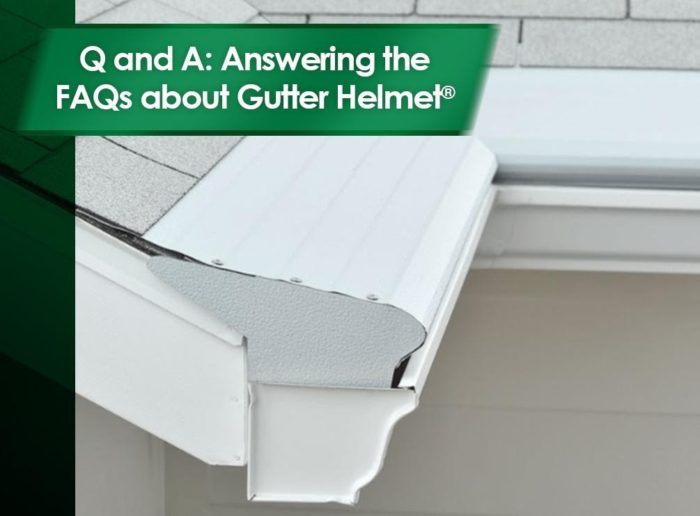 Of all gutter guards, only Gutter Helmet® eliminates the need for cleaning for good. Thoughtfully designed, it boasts innovative features to filter out virtually all kinds of debris to prevent clogging and stay structurally sound year after year.
Why choose it for downspout and gutter protection? Carolina Gutter Helmet and More answers the biggest questions about this advanced product:
What Makes It Stand Out?
Unlike other gutter protection systems with vertical slots or louvers, Gutter Helmet only has a 3/8-inch wide slot. Without large openings, it prevents leaves, twigs, and pine needles to get into gutters and downspouts, reducing the chances of clogging.
Furthermore, its patented nose-forward design guarantees only water passes through it. It directs all other kinds of debris to the ground.
What Is It Made Of?
Gutter Helmet is certainly one of the strongest gutter guards you could ever find. It's made from premium aluminum with horizontal stiffening ribs, offering the best combination of lightweight and durability. Plus, the system has reinforced aluminum alloy brackets to keep the gutter covers in place no matter what happens.
How Much Rain Can It Handle?
It can catch more than 22 inches of rain per hour without overflowing. To put things into perspective, that's twice the amount of the heaviest rainfall ever recorded by the U.S. Weather Bureau.
What Colors Does It Come In?
Installing Gutter Helmet doesn't only make maintenance-free gutters but also stunningly ageless ones. Using the high-performance Kynar paint system, all of the system's possible colors are guaranteed to stay vibrant for a long period. Any Gutter Helmet finish is designed not to fade and chalk. Plus, it withstands the corrosive effects of acid rain and saltwater.
Is It Available in Local Hardware Stores?
No, Gutter Helmet is only available through an exclusive nationwide network of reputable dealers, which includes Carolina Gutter Helmet and More. This way, you can expect flawless workmanship and faultless performance.
Do you have other questions? Contact us today to talk about your gutter protection needs in Spartanburg or Chapin, SC, or Tryon, NC, and get a free estimate!