Skip to Content
Prevent Water Damage: 3 Tips to Keep Your Home Intact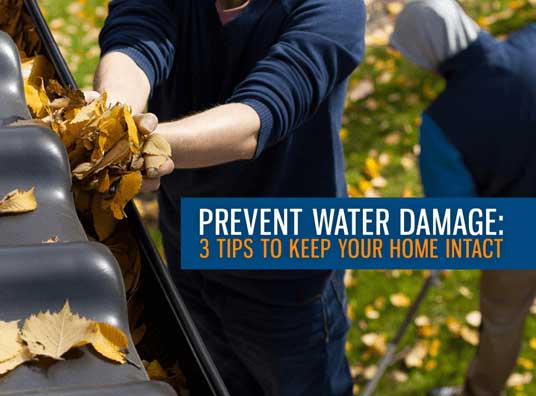 Water damage is among the most common and most expensive issues affecting homes. Even a small leak, if left unattended, can result in hundreds of dollars' worth of damage. Structural issues, extensive repair costs, and mold growth are some of the problems you might encounter.
Excess water in homes can cause major headaches. To make sure you prevent water damage, it's best to protect your home before a disaster strikes. Review these preventive tips from Carolina Gutter Helmet & More, the leading provider of gutter guards in Tryon NC, and the surrounding areas:
Inspect your gutters and downspouts – Leaves and other debris can accumulate in these areas. They can trigger clogging that leads to water seeping through your ceiling and walls. To make sure you detect any problem in your gutters and downspouts, consult Carolina Gutter Helmet & More. We can conduct a thorough inspection of your entire gutter system to spot any potential causes of water damage. We'll then recommend ideal solutions to protect your home and avoid extensive repair damage.
Clean your gutter system – This task can be difficult and exhausting for homeowners, especially if they have never done it before. Choosing to work with a professional is your best bet. As the top company for maintenance-free gutters in Spartanburg SC and the surrounding areas, Carolina Gutter Helmet & More offers expert gutter cleaning services. We'll clean your gutter system—from your gutters, to your flashing, pipes, and to your downspouts. This way, you'll avoid debris that can trigger blockages.
Install a gutter protection system – Gutter cleaning is helpful, but to guarantee lasting protection against water damage, include gutter protection in Chapin SC, or the local area, in your plan. Gutter protection systems, like Gutter Helmet, can effectively keep debris away from your roof while managing water flow. We can install Gutter Helmet to get the most proficient results.
If you're looking for a gutter expert to protect your home from the threats of water damage, Carolina Gutter Helmet & More can help. Contact us today to schedule a FREE consultation. You may also fill out our request form to learn more about our products and services.