Skip to Content
4 Excellent Benefits of Gutter Covers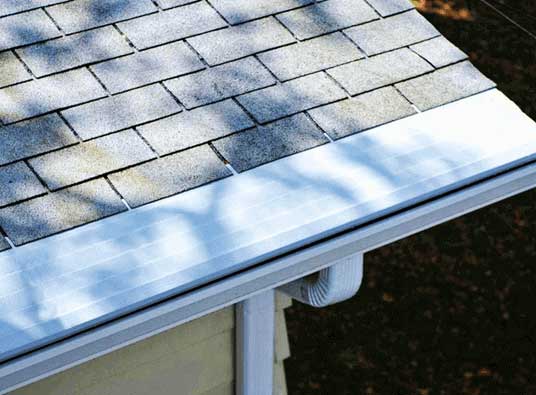 As your home is vulnerable to water damage, it is essential to have gutters in great condition. Their job is to catch water flowing off your roof and direct it to an area safely away from your foundation. Without them, rainwater and snowmelt could put your home and family at risk. They won't work the way they should, though, when they get filled with debris.
To ensure that your gutters stay in good condition, regular cleaning is important. If you're spending too much time and money on cleaning, however, consider installing gutter covers in Columbia SC, or the local area. Here are a few ways they can be a smart investment for your home:
They keep debris out of your gutters – Fallen leaves, dirt, and twigs can clog your gutters, leading to an array of issues, such as mold and mildew, flooding, and structural damage. Apart from causing higher repair costs, these problems may pose a threat to your family's health, as well. Gutter covers can prevent these issues, helping you keep your home intact.
They help prevent water damage – When water overflows due to clogged gutters, it can easily affect your foundation, landscaping, and siding in Columbia SC, or the nearby area. They can cause rotting and rusting, which may serve as water's entryway. Install gutter covers from Gutter Helmet to avoid extensive problems brought on by clogging.
They maintain the appeal of your home – With Gutter Helmet, you don't have to worry about peeling paint and cracked siding. As it manages water properly, it can protect your exterior from getting damaged. The gutter covers we offer are available in many colors and sizes, helping you improve your home's curb appeal.
They make gutter maintenance easy – Gutter covers eliminate the need for frequent gutter maintenance. Without them, you will have to get up on a ladder and clean your gutters again.
For the best gutter guards in Columbia SC and the surrounding areas, seek help from Carolina Gutter Helmet & More. We provide Gutter Helmet, which can proficiently keep your gutters healthy all year round. Our trained experts can install them for you in the most professional way possible. Contact us today or fill out our request form to schedule a FREE consultation.