Skip to Content
How to Control Mosquitoes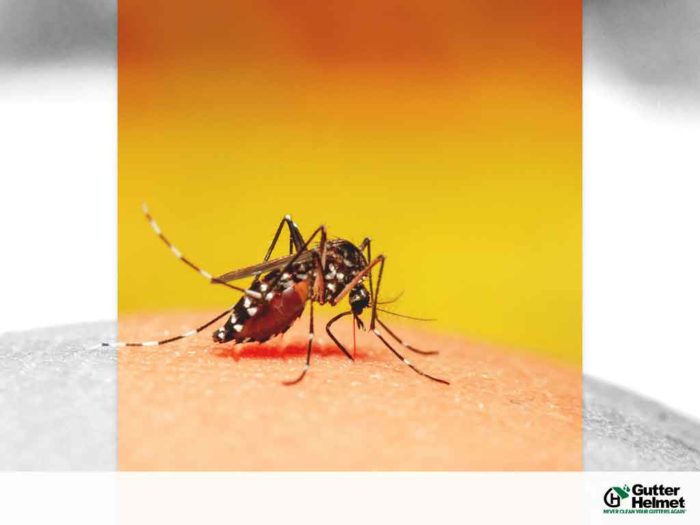 The Centers for Disease Control (CDC) and the Environmental Protection Agency (EPA) recently established a method to control mosquitoes. Effective mosquito management requires preventing mosquitoes from breeding.
In this article, Carolina Gutter Helmet® & More, the expert when it comes to windows and gutters, discusses the most effective approach to control mosquitoes.
Integrated Pest Management
Integrated pest management is a common-sense approach for managing pests like mosquitoes. Management techniques focus on prevention, reduction, and elimination of conditions that lead to infestations.
A successful IPM strategy can use pesticides. It also includes four critical tactics to eliminate mosquitoes: remove mosquito habitats, use structural barriers, control at the larval stage and management of adult mosquito populations.
Using Pesticides
Your roofing and awnings company suggests an easy way to fight an outbreak of mosquito-borne disease: using an EPA-registered pesticide also called adulticides. These can be dispersed using airplanes or truck-mounted sprayers.
A well-known, infectious mosquito-borne disease is malaria. Currently, malaria is only a health issue among returning travelers and immigrants, but thankfully, there are no known active malaria transmission cases in the U.S. because the federal government used naled insecticide to quickly reduce mosquito populations. Naled is effective at controlling Zika and dengue among other viruses. Naled was also the only existing product to show 100% mosquito death in Puerto Rico.
Still, the most efficient way to control mosquitoes at home is having high-quality and efficient windows. And, your top choice for beautiful, energy-efficient replacement windows should be from Carolina Gutter Helmet & More, the top window replacement company!
Replacement window experts at Carolina Gutter Helmet & More are ready to serve and offer windows that are engineered to meet your distinct needs. To schedule a free consultation for gutter protection, windows or roofing, contact us today at 864-303-5955 or 972.427.4418. We serve clients in Greenville and Columbia, SC.