Skip to Content
7 Home Maintenance Tasks You Should Finish Before Summer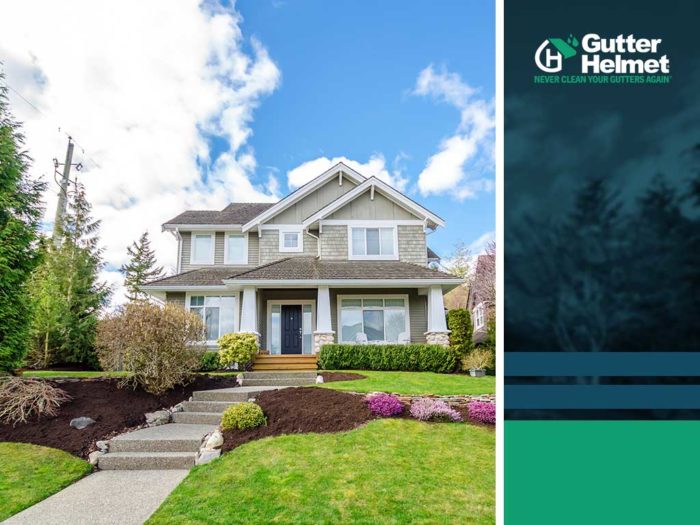 As summer is fast approaching, the tail end of spring is the perfect time to get your home ready for the warm season. After all, once summer arrives, it's the perfect time to be out and about or hold parties for your neighbors. As a good host, the last thing you want is for your guests to enter a poorly maintained property. Therefore, it's vital that you clean up your home before the arrival of the summer.
In this post, gutter protection services Carolina Gutter Helmet and More discuss the seven home maintenance tasks that you should get done before summer arrives.
Water Damage – While summer is commonly known for its warm weather and sunny days, it can still bring in heavy rain and thunderstorms in certain areas. Check your roof, windows, gutters, foundations, and doors. Check for any cracks, leaks or worn caulking to prevent any water damage. This can allow you to save up on damage repairs in the future.
Repaint – Summer is the best time of the year to repaint your home or your fence with your family. You can make your home look squeaky clean for any potential guests and also protect the wood from rotting and molds. Pressure wash your exterior walls first before painting, however, to remove any dirt, stains, and mildew that can't be hidden by paint.
Trim Trees and Shrubs – Don't neglect the greenery on your property during inspections. Have your overgrown trees and shrubs cut to prevent them from causing any problems in the future such as roof damage or scrapes on the sides of your home.
Clean Your Gutters – Since you're already assessing your home, check on your gutters and downspouts. Any standing water can be used by mosquitoes to breed and lay eggs in, which can be hazardous to your household's health. Consider hiring a professional to do this, however, to avoid any injuries or better yet, have some maintenance-free gutters installed so you won't have to clean your gutters as much as you would.
Prepare Your Deck – The deck is one of the best places to hold a party during the summer. Inspect your deck's boards, support system, and railings to prevent any accidents in your deck. Consider applying a sealant, wood stain, or a fresh coat of paint to prolong your deck's lifespan as well.
Pest Control – Nobody wants to be in a house with pests and, unfortunately, summer is a popular time for them to come out. Check if your home is properly sealed and spray your home's exterior with insecticide to create a barrier against insects. Look under your sink and warm areas as well to check for cockroach nests and call an exterminator to stamp out any pest infestation before the insects can grow.
Clean Your Yard – Your yard is one of the key players when it comes to curb appeal so it's important that you maintain this as much as possible, especially during spring and summer. If there are play areas for children, check to see if they're well-maintained to prevent injuries. Cut off any overgrown grass as well to make your landscaping presentable and pleasing to the eyes of guests and neighbors alike.
For the best results, turn to Carolina Gutter Helmet and More for your home improvement needs. We are your number one provider of gutter guards and roof replacement services. Give us a call at 864-303-5955 and 972.427.4418 or fill out our contact form to get a free quote. We serve homeowners in Spartanburg, Tryon, Chapin, SC, and other nearby areas.