Skip to Content
Here's What Makes Our Windows Energy-Efficient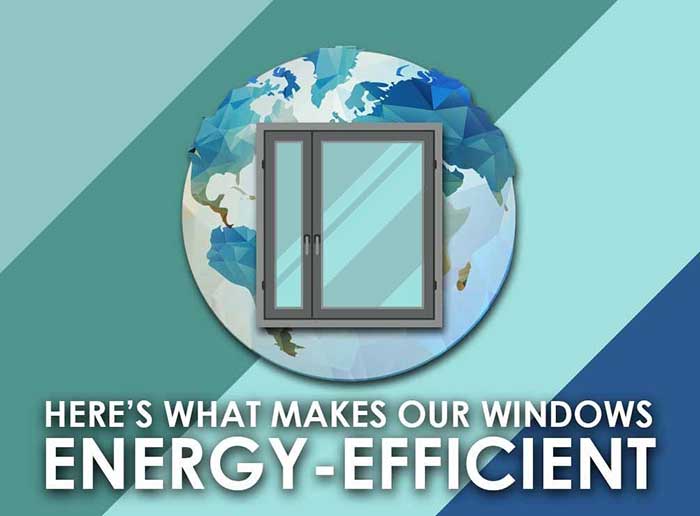 Investing in the right windows in Greenville, SC, can save you hundreds of dollars each year on cooling and heating bills. Our energy-efficient windows minimize heat transfer between your interior and the outdoors, which helps keep your indoor temperature stable and comfortable. This further reduces the workload and energy consumption of your utility systems.
Here's a more detailed explanation of how our windows work:
Low-Emissivity Coatings
All of our windows can feature low-emissivity glass coatings. Our window coatings minimize the amount of infrared and ultraviolet light that can pass through the glass while maximizing the amount of visible light that gets through. Our low-e glass have a microscopically thin and transparent coating that reflects heat. When heat tries to escape through the window during winter, it reflects heat back. When solar heat tries to enter your home during summer, it reflects heat back as well.
Our low-E glass works the same way as a thermos. A thermos has a silver lining that reflects the temperature of the drink that it contains. The temperature of the drink is maintained thanks to the constant reflection that occurs and the air space between the outer and inner shells of the thermos. Our windows with low-E coatings will maintain your home's indoor temperature and keep you cozy. When you invest in our window replacement in Columbia, SC, your home will have better energy efficiency.
Insulating Gases
To further improve our windows' energy efficiency, they also come standard with insulating gases. These odorless, nontoxic gases fill the space between the window panes. They act as invisible barriers that prevent extreme temperatures and UV rays from entering your home. Viscous, slow-moving gases like argon or krypton allow for less convection than ordinary air. This reduces the transfer of heat across the window and makes our windows more energy-efficient.
Carolina Gutter Helmet and More is the leading choice for new windows, roofing, siding, gutter protection, and awnings in Columbia, SC, and the surrounding areas. We use only the highest quality products for your project and we work with some of the most skilled people in the industry. We want you to have the best-looking and best-functioning home and to be completely satisfied with our work. Give us a call to learn more about our replacement windows. You can also ask for a free quote.