Skip to Content
The Anatomy of Energy-Efficient Windows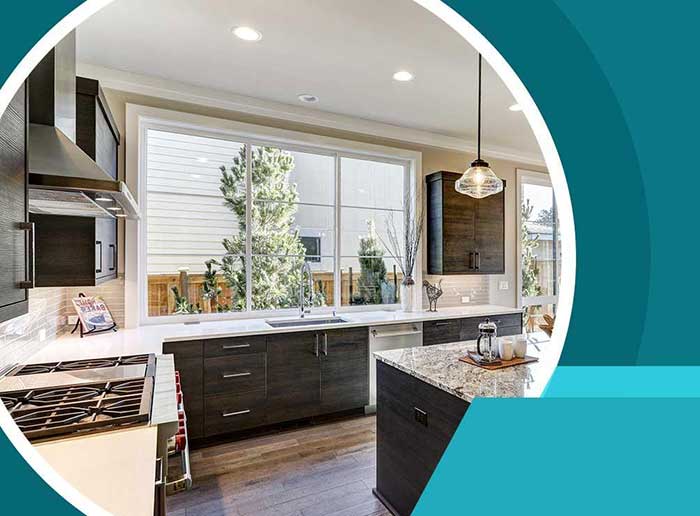 Old windows with single-pane glass might be wasting of your home energy. Home improvement experts recommend energy-efficient windows to avoid such waste. These windows are specifically made to help balance the thermal levels inside your home.
Read on as the window experts at Carolina Gutter Helmet® and More discuss the parts of an energy-efficient window.
Insulation
Energy-efficient windows prevent heat from seeping through with the use of their multiple panes. There are double- and triple-pane windows available that both stop heat transfer and effectively regulate room temperature.
Low-E Glass
The Low-E glass used for energy-efficient windows has an inert gas mixture between panes that helps the insulation stay intact and remain resistant to heat transfer. Gases used include argon and krypton; both are colorless, tasteless, odorless and non-toxic.
Durable Frame
There are various options to choose from in picking out your frame for your windows replacement project: wood, fiberglass, and vinyl. Vinyl is the most common type of frame, but even though more expensive, fiberglass and wood both have higher heat-resistant qualities.
Minimum Maintenance
An energy-efficient window is made from highly long-lasting materials that resist decay and discoloration over the years, reducing the need for maintenance on your part.
Light Transfer Control
Temperature is not the only thing energy-efficient windows are regulating; they also control the light from the outside, filtering out the harsh UV rays while still letting natural light enter the room. You also have the option to install good-looking awnings on your windows to reduce glare and heat, but energy-efficient windows are still the most viable solution for controlling light and home temperature.
At Carolina Gutter Helmet and More, we can help reduce your energy costs. We are passionate about homes all over Greenville and Columbia, SC, many of which we have helped achieve maximum energy efficiency. Contact us for a free estimate today at 864-303-5955 or 972.427.4418, or complete our online request form.