Skip to Content
Components that Affect Your Windows' Energy Efficiency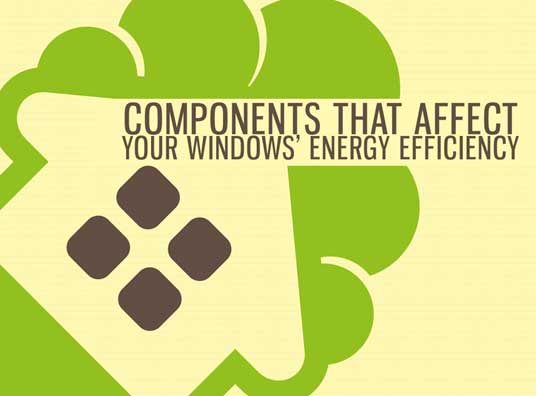 When it comes to replacing their windows, some homeowners focus on improving the aesthetics of their home. What they may not realize is that windows also play a key role in enhancing their home's comfort and energy efficiency.
Windows that are not energy-efficient could be costing you hundreds of dollars annually. That's why it's important to invest in windows that can help you save on energy costs. Carolina Gutter Helmet & More provides energy-efficient windows in Columbia SC and the surrounding areas. Here's a look at what our products do to boost the energy efficiency of your home.
Our Glass Packages
As they represent the biggest part of your windows, they have the greatest effect on energy efficiency. We apply thin low emissivity (Low-E) coatings to the surface of our glass, giving it the ability to reflect heat and boost energy performance. With their great thermal efficiency, they help prevent unwanted heat from transferring to your interior.
In addition, all our windows contain the ENERGY STAR® label. It means our products have met the strict requirements of the National Fenestration Rating Council (NFRC) when it comes to the energy performance of windows. This makes them the superior choice for your next window replacement in Columbia SC, or the surrounding area.
Our Frame Materials
The materials used for window frames also contribute to the overall energy efficiency of windows. Here's a quick overview of the different materials we use for our windows:
Vinyl – Due to its low-maintenance and energy-saving properties, this material is the preference of homeowners for their window frames.
Fiberglass – Apart from being energy-efficient, fiberglass also features extreme durability.
Wood – This material is great in adding a classic touch to your windows. It also has better insulation properties than metal.
Aluminum – Although not as efficient as other materials, metal can be an alternative for budget-conscious homeowners. You may add retractable awnings in Columbia SC, or the local area, to ensure better comfort and energy efficiency.
Composite – This combines the best properties of wood and vinyl. In addition, composite frames are available in custom colors and sizes.
Carolina Gutter Helmet & More offers the best windows from EcoView Windows & Doors. From the materials we use to our dedication as an ENERGY STAR partner, we can help you achieve a more energy-efficient home. Contact us or fill out our request form today to learn more about our products and services.